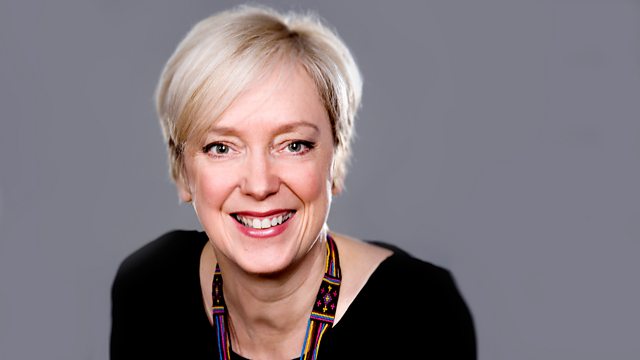 16/12/2013
On the day after Nelson Mandela's funeral, writer and actor Gerda Stevenson joins Janice to discuss 'Paul Robeson's Knee' - her short story based on her first-hand experience of being a child in South Africa during Apartheid. We take a trip back to the 50's with a new photography exhibition at Summerhall in Edinburgh 'The Throwbacks: Obsessed about the 50s' by Julie Howden. Staying in that era Janice talks to the men who play Frank Sinatra, Dean Martin and Sammy Davis Jr in 'Christmas With The Rat Pack Live'. And John Beveridge from the Loch Lomond Steamship Company discusses his efforts to get 'Maid of the Loch' - the last paddle steamer built in Britain, back to work. Plus we find out about an Edinburgh primary school which when threatened with closure responded by joining together, campaigning against it and overturning the decision. Parents and children at the school made a musical about the experience, and now the musical has been made into a film which was screened for the first time this morning in Edinburgh. Janice talks to two of the parents who were heavily involved in the making of 'Primary School Musical'.
Last on
The Throwbacks: Obsessed about the 50's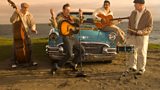 The Scottish 1950's style Rockabilly / Rock 'n' Roll band  - The Buick 55's - who feature in Julie Howden's exhibition - 'The Throwbacks: Obsessed About The 50's'  running at Edinburgh's Summerhall until the 24th January.