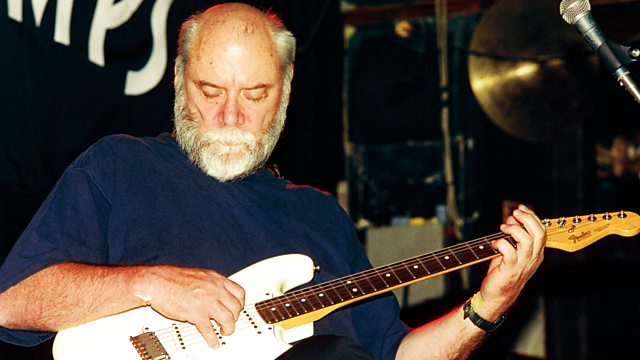 In Search of Blind Joe Death: The Saga of John Fahey
Canadian James Cullingham's documentary celebrates the iconoclastic American guitarist, composer and provocateur John Fahey, 1939-2001. Fahey is often considered the godfather of 'American primitive guitar', a style forged in the 60s from blues and old-time music that draws on the past without mimicking it.
Fahey rediscovered forgotten blues legends like Bukka White and Skip James in the early 60s before setting up his own independent label Takoma to release his own acoustic guitar music. He was a prankster mythologist who wove playful mythic stories around his albums and was dismissive of many folk revivalists. In later life Fahey was prone to depression and alcohol and lived in a motel for some time before enjoying a new lease of life in his last decade exploring 'industrial' music.
This cinematic exploration of Fahey's life, times and music features Pete Townshend, Chris Funk of the Decemberists and Joey Burns of Calexico. These stellar musicians, along with Fahey associates and friends such as the famous 'Dr Demento' and radio broadcaster Barry Hansen, explore the legacy of this profoundly influential artist. The film was recorded in the Washington DC area where Fahey was born, along the Mississippi Delta from Memphis to New Orleans, in Los Angeles, Toronto, Austin, New York and in Oregon, where Fahey spent his last two decades.
Credits
| Role | Contributor |
| --- | --- |
| Producer | James Cullingham |
| Director | James Cullingham |