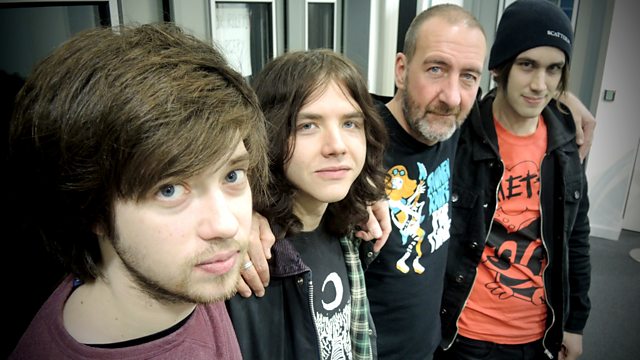 The Wytches
The Wytches in Salford this cold wintery evening, the new single Robe For Juda out soon, it was recorded at the legendary Toe Rag Studio.
This Brighton based surf doom trio is Kristian Bell (vocals / guitar / organ), Dan Rumsey (bassist) and Gianni Honey (drums).
The last time The Wytches were on the show they were squirted up the line from London, think the wheels came off their cart, in the metropolis of Salford tonight and we couldn't be happier.
Last on