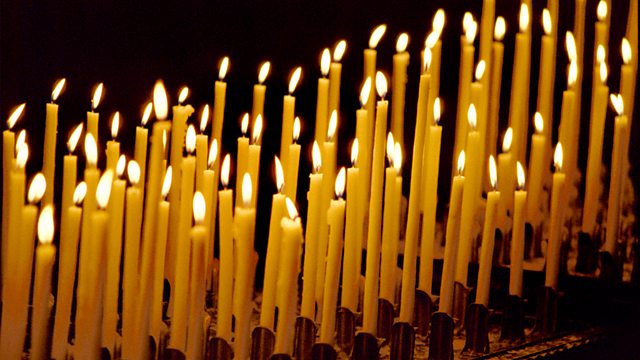 13/12/2013
A spiritual comment and prayer to begin the day, with the Most Rev George Stack, Archbishop of Cardiff.
Last on
Script
Good morning.  Tonight St Paul's Cathedral in London will celebrate the feast of St. Lucy in a special way.  Members of the Swedish community will gather at the Cathedral for the Sancta Lucia Festival, reflecting her name which means light. In the old Julian calendar, 13 December was regarded as the shortest day of the year, and the darkest night. What better time to celebrate the triumph of light over darkness, good over evil, the victory of joy over sadness? 
According to tradition, Lucy was martyred in Syracuse ,Sicily, in the year 304. She refused to betray her Christian faith during the persecution of the emperor Diocletian. She had already given away her worldly goods and refused to marry the man chosen for her by her parents. Tradition has it that her eyes were torn out before her death. The lesson is clear. She was prepared to sacrifice her sight and even her life for her true beliefs.
We often say "Better to light a candle than to curse the darkness". The darkness of St. Paul's will be pierced tonight by a procession of light. A choir of girls dressed in white carrying lighted candles will process through the building. One girl will represent Lucy and will wear a spectacular crown of lighted candles on her head. They will sing the famous "Sancta Lucia" and carols to prepare for Christmas. They will listen to words from the gospel of St. John: "The light shines in the darkness and the darkness has not overcome it".
Lord,
May the light of faith
Light up our minds and hearts
That we may see this world
And all its people
With your eyes
And reflect your truth
In everything we say, and do, and are.
Amen