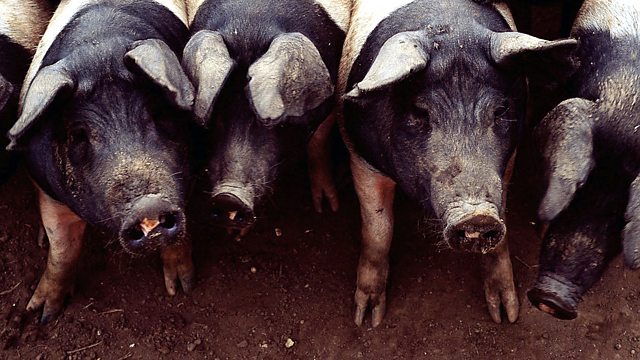 12/12/2013
Farmers along the East Coast, in Scotland and in North Wales are assessing damage to their land and homes as water recedes after last week's tidal surge. NFU Mutual says that it's had over a thousand claims following the storms and floods. These are mainly for farm buildings as arable land isn't usually covered by the insurers. However, farmers in East Yorkshire and Humberside say the salty water has damaged thousands of acres their farmland containing crops which had been planted in the autumn.
Farming Today continues its look at fishing, in the light of reform to the Common Fisheries Policy. Mackerel is a valuable fish for UK fishermen and half the European catch allocation currently belongs to the UK - the bulk of that belonging to Scotland. But when Iceland, which isn't bound by EU fishing rules, trebled the volume of mackerel it landed and the Faroe Islands followed suit, the Scottish weren't happy. The Icelandic Government says the increased catch is down to 30 per cent more fish being found in their waters. The Scottish say this level of fishing compromises overall mackerel stocks and want an end to the so-called mackerel wars.
And our biggest food companies are putting standards of farm animal welfare higher on their agendas, according to a new report. The latest business benchmarking report on farm animal welfare says its survey of the world's 70 biggest food businesses has seen big improvements in welfare reporting over the last year.
Presented by Charlotte Smith and produced by Jules Benham.
Last on