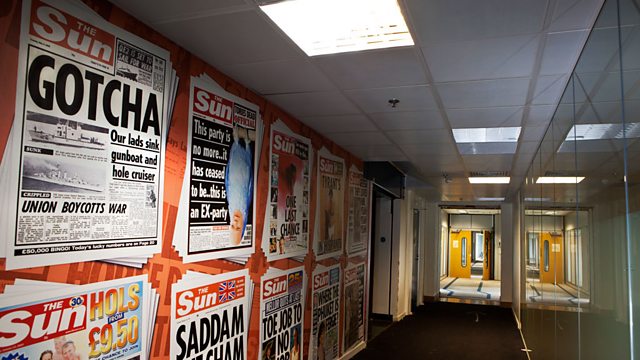 CEO of News UK; Ad-funded programmes; Press reform
Listen in pop-out player
In his first broadcast interview since becoming Chief Executive of News UK, Mike Darcey shares his thoughts on the success of Sun digital subscriptions, competing with the Daily Mail, press reform and page 3.
An aspiring press self-regulator has emerged; the Impress Project says it wants to be independent, affordable, and accountable to the public. But will a regulator that's in support of the recent Royal Charter - when all the main national papers are opposed to it - really be able to get any of them on board? We speak to its founder.
Declining budgets are forcing traditional media to reach out to different types of content funding; more are working with commercial companies and brands for help with finance. However, there's a view that "paid for programming" compromises editorially decisions, and this view underpins much of the present regulatory framework. In a new report, former Newsnight Editor and Director of BBC World News Sian Kevill asks audiences what they think of ad-funded content and determines that they are more tolerant than we think. We speak to her and former Ofcom Director Chris Banatvala about his concern with relaxing the rules.
Producer: Katy Takatsuki.
Last on