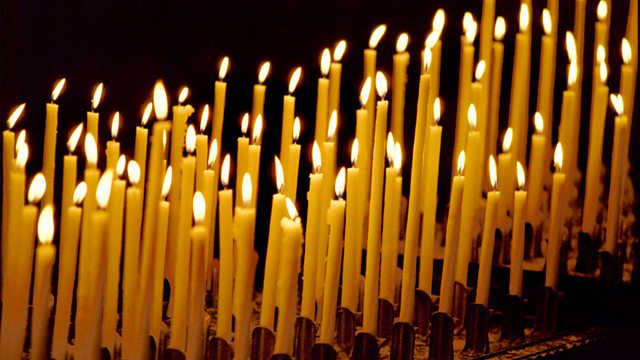 11/12/2013
A spiritual comment and prayer to begin the day, with the Most Rev George Stack, Archbishop of Cardiff.
Last on
Script
Good Morning.  Words and language can mean different things to different people. I love Laurie Lee's account of his first day at school which he wrote about in his autobiography "Cider with Rosie". When he came home from school in tears, his mother asked him what was the matter. "They never gave me the present" he cried. The teacher was busy and had told him to go and sit down with the others for the present. "I sat there all day and I never got the present".
Words can be either creative or destructive as well. Once spoken can't be taken back. They take on a meaning and life of their own and they need to be weighed carefully.
The Bible is often described as the word of God in words of men. The letter to the Hebrews reminds us that "The word of God is alive and active. It cuts like a two edged sword". But we have to read it, listen to it, pray about it and live it to understand it correctly.
During these days before Christmas, the language of the Church speaks of "The Word Made Flesh". In the Book of Genesis we read that God "spoke" at the dawn of creation and continues to speak as creation unfolds. But when he chose to reveal Himself he did not just tell us about his qualities or his work through creation. Christians believe that in his life and teaching, in his death and rising, Jesus reveals the inner life of God himself.
Father, we thank you for the gift of words: the words we hear and read, the words we speak and write. As we read the scriptures, open our ears to your voice and our lives to your love. Through Jesus Christ our Lord.  Amen.