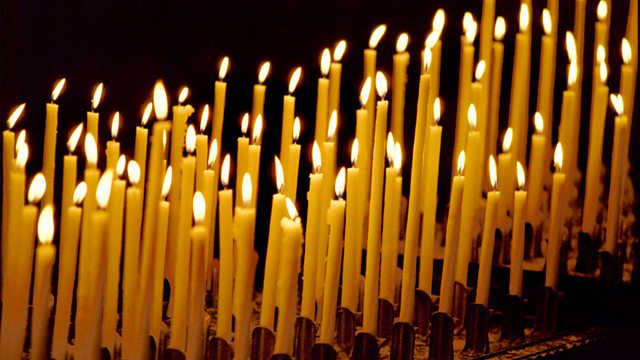 09/12/2013
A spiritual comment and prayer to begin the day, with the Most Rev George Stack, Archbishop of Cardiff.
Last on
Script
Good morning.  Today marks the three hundred and ninety fifth anniversary of the birth of one of England's greatest poets - John Milton.  Not for him the gentle, romantic life of a poet. 17th century England was a time of great social, political and religious upheaval. Milton identified himself with Oliver Cromwell and approved of the execution of Charles 1. Yet he was also a renaissance man, immersing himself in European culture and thought.         
At school, I had to study his great epic poem, "Paradise Lost". I must confess to understanding very little of the richness of thought or the depth of language.  I think this illustrates perfectly the words of another great English poet, T. S. Elliot, when he spoke about "having the experience but not understanding the meaning'.
"Paradise Lost" describes the fall of Satan, the Temptation of Adam and Eve and the state of Fallen humanity.  The key to all sin is pride. Satan's words: "Better to reign in Hell than serve in heaven" are as relevant today as when Milton wrote them. By the time of his death in 1674, the political and social landscape had changed again. Despite being blind and impoverished as well as being on the margins of intellectual life, Milton remained passionate about the defense of the freedom of thought and speech, personal integrity and justice for all.
A prayer of John Milton
Holy Spirit God,
Who prefers before all temples
The heart and pure,
Instruct us in all truth;
What is dark, illumine;
What is low, raise and support;
What is shallow, deepen;
That every chapter of our lives
May witness to your power
And justify the ways of God to men
Amen