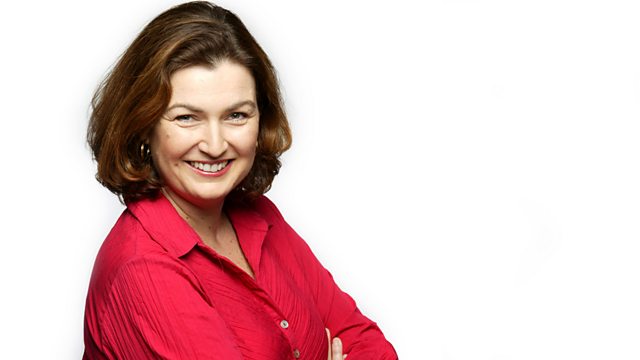 08/12/2013
Sheila McClennon chooses the best of BBC Radio this week.
This week David Sedaris treats us to an impromptu post op performance - in words thankfully not sounds. And Mitchell and Webb wonder if making classical music more accessible has all been a big hashtag mistake. We're Home on the Range with a Lone German cowboy and hear how Dr Strangelove's War Room fooled a President. And there's a moving drama dealing with dementia and the daughter struggling to make sense of who she now is...
Programmes chosen this week:
Afternoon Drama - Kindness - Radio 4
Laura Barton's Tom Boys Radio 4
Meet David Sedaris - Radio 4
Private Passions - Tom Hooper - Radio 3
Sunday Feature - Ken Adams - Radio 3
Hitler's Favourite Cowboy - Radio 4
Crossing Continents - Radio 4
Lost and Found - Radio 4
That Mitchell and Webb Sound - Radio 4
Soul Music - Radio 4
Here Be Dragons - BBC Wales
Today programme - Tuesday - Radio 4
Mandela montage - coverage from World Service and Radio 4.
Last on