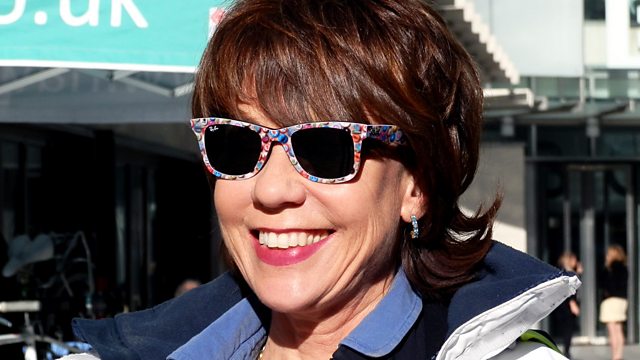 Women and Children First UK
Listen in pop-out player
Kathy Lette presents the Radio 4 Appeal for Women and Children First UK.
Reg Charity:1085096 To Give:
- Freephone 0800 404 8144
- Freepost BBC Radio 4 Appeal, mark the back of the envelope 'Women and Children First Radio'.
Last on
Women and Children First (UK)
One woman dies in childbirth and pregnancy every two minutes.  Each year around three million babies die before they are one month old, the majority of them in sub-Saharan Africa and South Asia.   Most of those who die live in remote villages where there aren't enough hospitals, midwives or drugs and women lack vital, life-saving information.  Whilst many of us consider the birth of a new baby as something to celebrate, in Malawi pregnant women often say they have one foot in the grave.
Women's groups saving and changing lives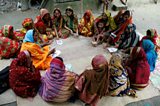 Women and Children First (UK) is a charity that believes empowering women with knowledge about their pregnancy and wellbeing can save lives.  It trains ordinary women in Asian and African villages to establish women's groups – think of the NCT here in the UK – so that vital knowledge can be passed on to pregnant women, helping them to identify their most important problems and plan how to address them with their own resources.  
Last year, Women and Children First helped save 5,000 lives in Bangladesh, India and Malawi by working with women to turn simple ideas into effective action.

18 year old mother of four takes advice on safe motherhood from women's group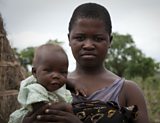 Regina Ntebe is an 18 year old wife and mother of four who has learned to recognise pregnancy-related problems such as anaemia and high blood pressure through women's groups.  Now she shares this knowledge with other women in her village and encourages them to have their babies safely in health centres rather than at home in unhygienic conditions
Midwives work hand-in-hand with community groups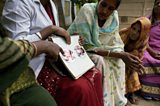 Midwives in remote African villages can deliver as many as 70 babies in a month.  Distance is a problem and community groups are instrumental in helping to educate women about the importance of visiting a health centre early, rather than waiting for their labour to start before leaving home.