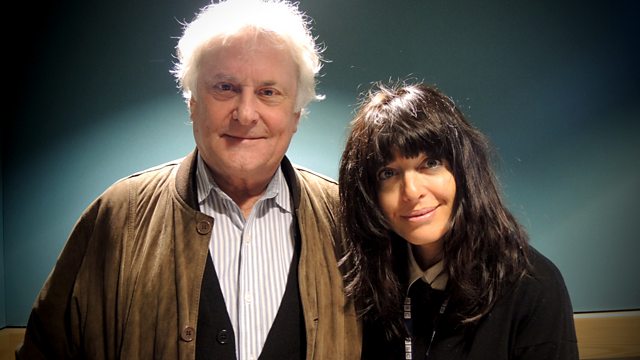 Richard Eyre, Matthew Bourne and Terry Pratchett
Richard Eyre tells Claudia why he's enjoying directing Andrew Lloyd Webber's new musical Stephen Ward. And explains why that piece of history continues to fascinates
Now firmly established as a modern day classic, choreographer and director Matthew Bourne's production of Swan Lake - New Adventures takes to Sadlers Wells in time for Christmas. He lets Claudia in on the secret of its success
Terry Pratchett is currently collaborating with folk rock pioneers Steeleye Span on a record based on his Wintersmith novel. Terry and lead singer Maddy Prior join Claudia in the studio
The Radio 2 Arts Show pays a visit to the Curve Theatre in Leicester as it celebrates it's 5th anniversary
Plus films with Peter Bradshaw, books with Samantha Buckley and our weekly arts news round up.
Last on
Director Sir Richard Eyre talks about the musical Stephen Ward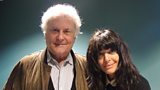 Fifty years ago, the Old Bailey hosted the trial of an osteopath called Stephen Ward who'd made the mistake of introducing a man to a lady friend in a nightclub.  The man was John Profumo, the Secretary of State for War and the lady was Christine Keeler. What followed became arguably Britain's biggest ever sex scandal and it bought the Government to its knees. If the story wasn't already juicy enough, it's now got the addition of song and dance, thanks to Andrew Lloyd Webber's new musical.
Stephen Ward, directed by Richard Eyre is on at London's Aldwych theatre.
Sir Terry Pratchett And Maddy Prior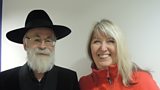 Sir Terry Pratchett is clearly not content with dominating the world of books as he's now moving into music! His new collaboration with Steeleye Span came after he heard the band were fans of his work – and with that, the worlds of fantasy and folk became entwined. Terry Pratchett and Maddy Prior join Claudia to talk about Wintersmith.
Wintersmith, the musical collaboration of Terry Pratchett and Steeleye Span, is out now.
Choreographer Matthew Bourne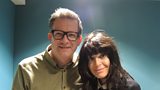 Back in 1995, choreographer Matthew Bourne did an odd thing...he took the classic Swan Lake, noted for its female ballerinas, and replaced them with male dancers. The gamble seems to have paid off, given it's now the longest running ballet in the world, and the production is now back at its original London home.
Swan Lake runs at Sadler's Wells in London until the 26th January 2014.
Peter Bradshaw and his review of the films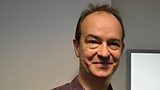 Hobbit: The Desolation Of Smaug

Director: Peter Jackson
Cast: Martin Freeman, Ian McKellen, Richard Armitage, Orlando Bloom, Cate Blanchett
The second in a trilogy of films adapting the popular masterpiece The Hobbit, by J.R.R. Tolkien, The Hobbit: The Desolation of Smaug continues the adventure of the title character Bilbo Baggins as he journeys with the wizard Gandalf and thirteen dwarves, led by Thorin Oakenshield on an epic quest to reclaim the lost dwarf kingdom of Erebor.
The Hobbit: The Desolation of Smaug is out now, certificate 12A

Anchorman 2
Dir: Adam McKAy
Cast: Will Ferrel, Christina Applegate, Paul Rudd, Steve Carell
With the 70's behind him, San Diego's top rated newsman, Ron Burgundy, returns to the news desk. Also back for more are Ron's co-anchor and wife, Veronica Corningstone, weather man Brick Tamland, man on the street Brian Fantana and sports guy Champ Kind - All of whom won't make it easy to stay classy... while taking the nation's first 24-hour news channel by storm.
Anchorman 2 is out on the 18th December, certificate 15

The Innocents (1961 b&w classic on re-release)
Dir: Jack Clayton
Cast: Deboroah Kerr, Michael Redgrave, Megs Jenkins.
The Innocents is a supernatural horror film based on the novella The Turn of the Screw by Henry James starring Deborah Kerr as Miss Giddens, the young governess who begins her first assignment caring for two orphaned children on a remote estate. She becomes convinced that the house and grounds are haunted.
The Innocents is out in selected cinemas, certificate 12A.

DVD: We're The Millers
Dir: Rawson Marshall Thurber
Cast: Jason Sudeikis, Jennifer Aniston, Emma Roberts
David Burke is a small-time pot dealer whose clientele includes chefs and soccer moms, but no kids -after all, he has his scruples. So what could go wrong? Plenty. Preferring to keep a low profile for obvious reasons, he learns the hard way that no good deed goes unpunished when he tries to help out some local teens and winds up getting jumped by a trio of gutter punks.
We're the Millers is out now on DVD / BluRay on the 16th December, certificate 15.
Samantha Buckley and her book review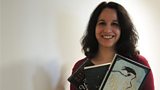 Samantha joins Claudia with some book suggestions for the whole family.
FOR DADS:
David Jason's biography 'My Life'. He tells us about his early childhood being the class clown to escape the bullies and enduring life in the East End during the Blitz and takes us through to his roles we all know and love in Open All Hours, Only Fools and Horses and A Touch of Frost. He gives us some nice behind the scenes glimpses into working with Catherine Zeta Jones, Ronnie Barker etc and is a very funny and natural writer.
FOR MUMS:
'Ace, King, Knave' by Maria McCann is set in 18th Century London and packed full of rogues, card sharps and fallen women.  Its about two women from very different walks of life who both find themselves under the spell of the same charming but unreliable man.  
FOR TEENS
 'Far Far Away' by Tom McNeil is like a Grimm's fairytale -  the way they're meant to be! It features a teenage boy, Jeremy, who hears the voice of the ghost of Jacob Grimm.  Jacob is trying to keep him safe from a nameless evil which is stalking the town, but Jeremy is determined to find out why children are going missing.
Marcus Sedgewick's 'She is Not Invisible' is about a teenage girl who goes in search of her missing dad. Laureth travels to New York with her 7 year old brother whose help she needs because she is blind.
YOUNGER READERS
Mitchell Symons' 'Happily Never After' is a modern version of The Cautionary Tales, only instead of 'Jim, who ran away from his nurse and was eaten by a Lion', we have 'Tiffany, who couldn't put down her mobile phone and died a horrible death', and 'Chloe, whose determination to have the most Facebook friends meant she lost her real ones'.

STOCKING FILLERS
FOR MEN: '100 Things Every Man Should Know' is packed full of practical advice on a myriad of crucial skills from how to iron a shirt like your mum, to bluffing your way through poker night!

FOR WOMEN: 'Dangerous Women: The Guide to Modern Life' is full of philosophical poetry and bon mots to help you through the perils and pitfalls of modern life.
FOR BOOK LOVERS: 'An A-Z of Literary Remedies' Whatever ailment you are suffering from be it physical, emotional or spiritual this book will tell you what to read to make yourself feel better.