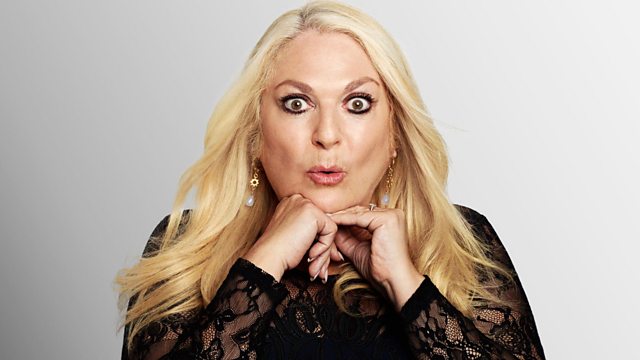 Not Going Out!
Vanessa finds out why staying in is the new going out, plus Vietnamese Pho features in the latest Lovely Listener's Lovely Lunch Club.
Last on
The Friday Feltz Philological Challenge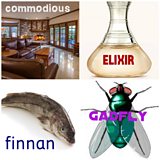 Where does the week go? It doesn't seem like 5 minutes since the last Friday Feltz Philological Challenge and here it is again!
If you haven't heard of it don't worry - we're asking you to take the four Words Of The Day from this week - COMMODIOUS, ELIXIR, FINNAN and GADFLY - and put them in to a coherent and creative sentence.  Then send to vfeltz@bbc.co.uk by 0545 on Friday 13th September for the chance to be mentioned on the show.
And if you need a reminder of the words meaning, just click here http://bbc.in/1h2gyir. Good luck!
Vietnamese Pho recipe
Courtesy of Paul the Trucker
Makes three good lunch portions. For the broth you will need:
1 litre boiling water
1 Beef stockpot
3 tbsp Thai fish sauce
1 tbsp sugar
2 cloves of garlic, cut in half
1 piece root ginger, roughly sliced
1 cinnamon stick
2 star anise
5 spring onions, white parts only whole
half teaspoon of black pepper 
Chuck it all in a saucepan and simmer for 20 minutes. Strain out all the solids and bin them keeping the liquid, your broth is done. Add the chili at this point if you wish.
For the rest you need:
300g rice noodles
Half can bean sprouts, drained
400g lean beef sirloin, sliced across the grain as thin as you can manage!
The leftover green bits from those spring onions chopped
Chopped coriander
Cook the noodles according to instructions (these can be cooled and refreshed with boiling water just before serving if needed). Divide the noodles between serving bowls, top with bean sprouts then sprinkle on the chopped spring onions. Lay strips of raw beef across the top. Now take your broth (the hotter it is the better) and spoon it all over the beef - this will gently cook the beef. Finally sprinkle on the coriander and serve.