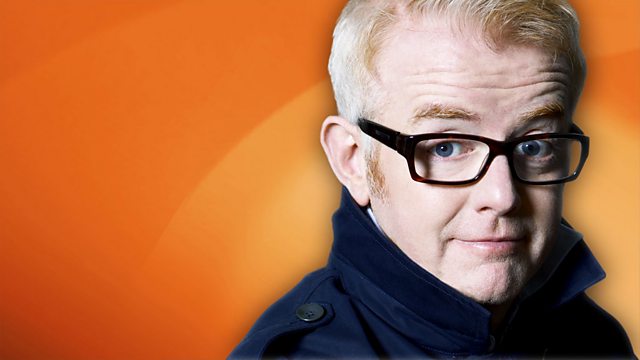 The Great British Rake Off
We meet Rachel De Thame, one of the presenters of The Great British Garden Revival (or the Rake Off as we call it!)
We go intergalactic with our Top Tenuous claims to the fame of space travel...
William Dempsey is our Mystery Guest, the Toastmaster who won an award from his speech about scotch whisky...
Little Fern Lily from South Shields tells us about the camels in her local nativity play....
Jean-Christoph Novelli is our French Hen in our 12 Shows 'Til Christmas On This Day Special...
And Sarah Joseph makes us Pause For Thought.
Last on
Pause for Thought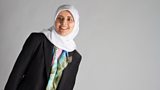 From Sarah Joseph, Editor of Emel, the Muslim lifestyle magazine:
Our daughter was rushed into hospital six weeks ago. A long standing health condition suddenly deteriorated, and so I found myself sitting by her bedside with her hooked up to the tubes, wires and monitoring machines of modern medicine.
Never have I been more grateful – grateful for the hospital facilities, for the doctors and nurses, for the health of our other children, for the love and care of friends and family, and grateful for a faith that teaches that God will never burden a soul greater with more than it can bear, and that with every hardship there is ease.
She looked so fragile lying there that I was transported back to when she was a baby – indeed transported back to the gloriously happy moment of her birth in the self same hospital in which she now was. I cursed every moment I had missed of her life. Every moment I was too tired to read her a bed time story, every second I was less than patient, every long hour that work had kept me from her. I pondered her life and wondered if there was anything I could have done that would have averted this situation. A mother's guilt is a powerful emotion. But I took comfort from the Qur'anic verse that not a leaf falls without God's permission, and I knew I had to accept the situation before us as His Divine Plan.
We are on a journey with her illness – whether we are yet on the road to recovery we just do not know. It's feels like we are in a very long, very dark corridor which we are slowly walking down. We do not know, and we cannot see the length of, the journey ahead, nor the potential pitfalls, yet we have no choice but to keep walking forward—patiently persevering in the face of adversity.
In this darkness I think of the Qur'anic verse where those in difficulty call out "When will the help of God come?" And He replies, "Surely God's help is near."
We can't change our destinies, but we can change how we react to destiny revealing itself.