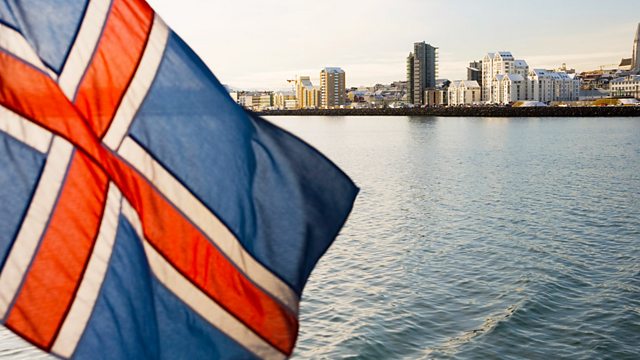 Donald Macleod explores the influence of Iceland's sagas on its music, before exploring the contemporary music scene with Valgeir Sigurðsson, a leading producer and composer.
For more than a millennium, Iceland's composers have drawn upon the sounds of its unique geology: sounds created in a glacial, geothermal landscape like nowhere else on earth. Searing water explodes from fissures; the earth steams spongily underfoot; vast, electric-blue hunks of solid ice crack and collide as they bob down otherwise silent fjords. Yet Iceland's classical music tradition remains barely known. This week, Donald Macleod explores the landscapes and vistas of the world's most northerly island nation - to discover its unique musical culture.
Having survived the traumas of the Second World War, the life of Iceland's leading composer, Jon Leifs was to fall apart in 1947 after his daughter Líf drowned in the sea. Donald Macleod explores the legacy of this tragedy on his music with the musicologist Arni Heimir Ingolfsson before meeting one of Icelandic contemporary music's most important figures: the record producer and composer Valgeir Sigurdsson, whose music seems to transcend genre classifications such 'popular', 'classical', 'ambient' and 'electronica'.
Last on