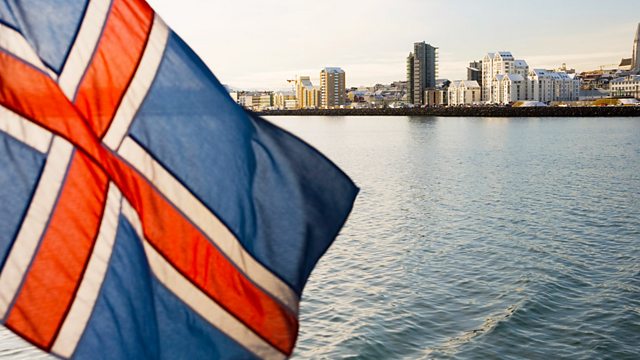 A Symphony of Fire and Ice
Donald Macleod visits the frozen North to explore Icelandic classical music's ancient roots, and learn more about Iceland's greatest 20th-century composer: Jon Leifs.
For more than a millennium, Iceland's composers have drawn upon the sounds of its unique geology: sounds created in a glacial, geothermal landscape like nowhere else on earth. Searing water explodes from fissures; the earth steams spongily underfoot; vast, electric-blue hunks of solid ice crack and collide as they bob down otherwise silent fjords. Yet Iceland's classical music tradition remains barely known. This week, Donald Macleod explores the landscapes and vistas of the world's most northerly island nation - to discover its unique musical culture.
Donald begins his travels around Iceland with an exploration of its earliest art music - with Romantic-era songs by the lonely doctor Sigvaldi Kaldalóns, whose name means 'cold lagoon', and the composer of Iceland's national anthem: Sveinbjörn Sveinbjörnsson, who later made his home in Edinburgh. He meets the Icelandic musicologist Árni Heimir Ingólfsson to discuss the influence of Iceland's ancient folk music on its classical tradition, and introduces the work of "Iceland's Sibelius" - the 20th-century composer, Jon Leifs.
Last on
More episodes
Previous
You are at the first episode