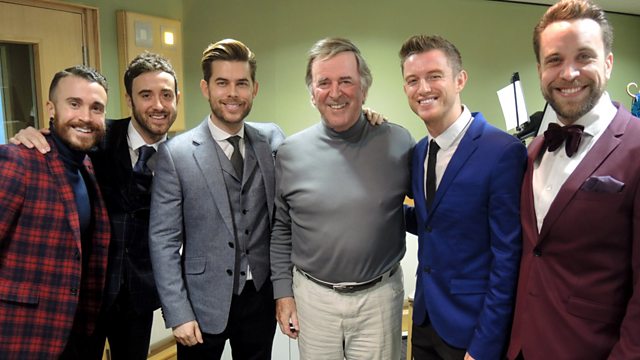 Russell Watson and the Overtones
Sir Terry Wogan presents his weekend show, easing you into your Sunday lunch with music and musings.
This week he's joined by breathtaking British tenor Russell Watson. Russell has been releasing best selling albums for well over 10 years now. This year sees the writers of Les Miserables offer their famous catalogue up to Russell for the brand new album Only One Man. Russell will be in the studio live to blow us all away with two exclusive performances for Sir Terry.
The Overtones will also be singing in Terry's studio today. Friends of the show, Sir Terry last saw the gents at this year's Children in Need Gala Lunch at the Savoy Hotel. Today they have two songs ready to perform in support of their brand new record Saturday Night at the Movies!
Last on