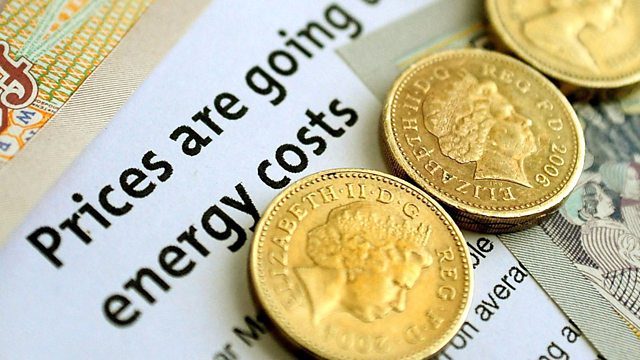 Energy firms, Autumn Statement, mobile bills
Listen in pop-out player
If you change your energy supplier and leave with a credit on your account some suppliers may keep it. What should happen? And how do you make sure it does? Audrey Gallacher, Director of Energy at Consumer Futures explains.
The bits of the Autumn Statement you may have missed: car tax disc to go; council tax relief for family annexes; CGT change; private debt collectors for money owed to HMRC; and a new way to boost your state pension. Paul Lewis talks to Jane Moore, from the Institute of Chartered Accountants in England and Wales.
The government says it has agreed with mobile phone companies that they will cap the debt that can be run up on a stolen mobile phone. But how far is it really going? We'll hear from Dominic Baliszewski of broadbandchoices.co.uk.
More than a million people rely on heating oil to heat their homes, but the market is unregulated and they say competition doesn't work. Money Box talks to Therese Coffey, Conservative MP.
Last on