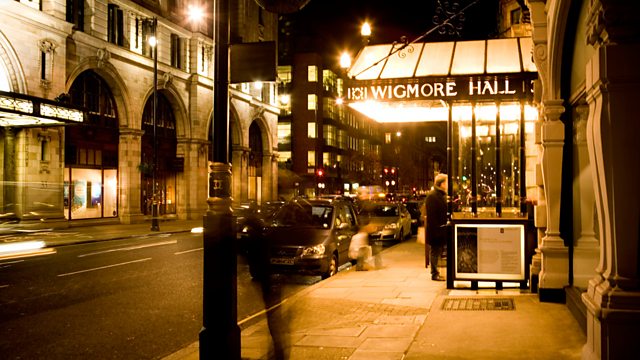 Nash Ensemble - Gershwin, Ravel, Copland
Live from Wigmore Hall, London
Presented by Ian Skelly
The Nash Ensemble brings Americans in 1920s Paris to London's Wigmore Hall, with music by Gershwin, Ravel and Copland.
Copland: Nocturne and Ukulele Serenade for violin and piano
Ravel: String Quartet in F
7.45pm Interval - Interval Music
8.05pm Part 2:
Gershwin: 3 Preludes for solo piano
Gershwin: Promenade from Shall We Dance for clarinet and piano
Ravel: Violin Sonata
Gershwin: An American in Paris for two pianos
The Nash Ensemble:
Marianne Thorsen (violin); Richard Hosford (clarinet);
Ian Brown (piano); Simon Crawford-Phillips (piano)
Live from Wigmore Hall, London
Presented by Ian Skelly
This programme explores the musical links between Paris and New York in the 1920s, with pieces written by Copland while he was studying in Paris, music written by Ravel which impressed Gershwin in a New York concert, and familiar pieces by Gershwin himself, ending with his musical souvenir of a visit to Paris in its original two-piano version.
After the concert: Llyr Williams plays Wagner's piano music.
Last on