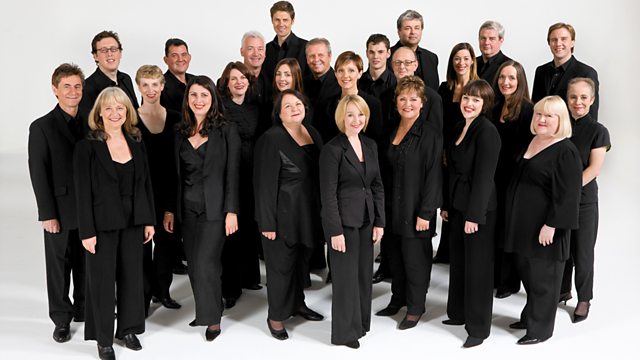 Bach - Christmas Oratorio
Live from Trefoldighetskirken, Oslo
Presented by Petroc Trelawny
Live from Oslo, a seasonal favourite in new garb: four cantatas from Bach's Christmas Oratorio in a new version with accompaniments arranged for wind orchestra.
J S Bach: Christmas Oratorio (BWV 248)
Jauchzet, frohlocket
Und es waren Hirten
8.00 Music interval
8.20
Herrscher des Himmels
Herr, wenn die Stolzen
Berit Norbakken Solset (soprano)
Rupert Enticknap (countertenor)
Petter Wulfsberg Moen (tenor)
Thomas Tatzl (bass)
BBC Singers
Norwegian Wind Ensemble
Christopher Bucknall (conductor)
The Norwegian Wind Ensemble is one of the country's most distinguished instrumental groups, and its history extends back to the 18th century. Innovative and distinctive programming and a repertoire of music old and new is a notable feature of the ensemble's work; tonight its players turn their attention Bach's Christmas Oratorio - a masterpiece of Baroque choral music given here in a new arrangement for wind orchestra. English conductor Christopher Bucknall directs the performance, joined by the BBC Singers and an international team of young soloists, and broadcast live from the magnificent surroundings of one of Oslo's biggest and most beautiful churches.
Last on