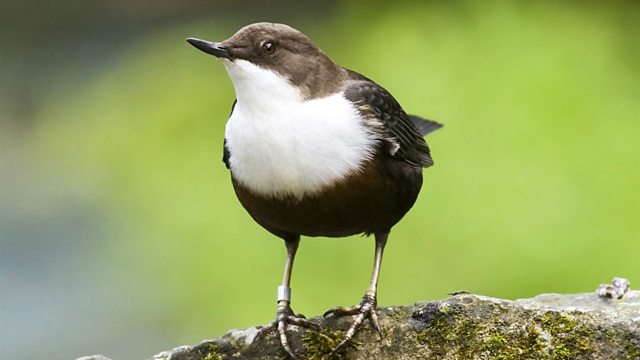 Dipper
Listen in pop-out player
Tweet of the Day is a series of fascinating stories about our British birds inspired by their calls and songs.
David Attenborough presents the dipper. On a cold winter's day when few birds are singing, the bright rambling song of a dipper by a rushing stream is always a surprise. Dippers sing in winter because that's when the males begin marking out their stretch of water, they're early breeders.
Last on
Dipper (Cinclus cinclus)
Webpage image courtesy of RSPB (rspb-images.com).