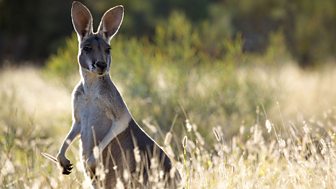 Kangaroo Dundee
Series following a tough Australian who rescues orphan joeys and raises his brood of almost thirty kangaroos at an outback sanctuary near Alice Springs.
On iPlayer
This programme is not currently available on BBC iPlayer
On TV
There are no upcoming broadcasts of this programme
Last on
Sat 27 Jun 2015 18:00
BBC Two Scotland
Love and care in the outback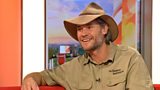 BBC Nature: Kangaroos and wallabies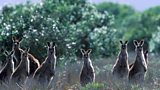 This family of marsupials includes the kangaroos, tree kangaroos, wallabies and quokka. When they need to move quickly, they adopt a bipedal hopping gait and use their tail for balance.

Find out more on BBC Nature