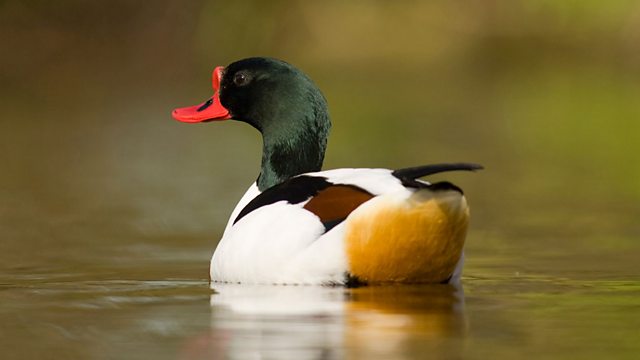 Shelduck
Listen in pop-out player
Tweet of the Day is a series of fascinating stories about our British birds inspired by their calls and songs.
David Attenborough presents the shelduck. Shelducks are birds of open mud and sand which they sift for water snails and other tiny creatures. They will breed inland and they nest in holes. Disused rabbit burrows are favourite places and they'll also settle down in tree cavities, sheds, out-buildings and even haystacks.
Last on
Shelduck (Tadorna tadorna)
Webpage image courtesy of RSPB (rspb-images.com).