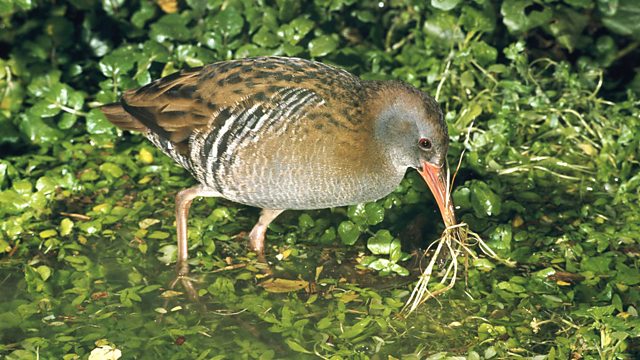 Water Rail
Listen in pop-out player
Tweet of the Day is a series of fascinating stories about our British birds inspired by their calls and songs.
Chris Packham presents the water rail. Water rails are very secretive and live in thick vegetation in marshes and fens where the birds breed. The adult birds look rather like small moorhens but with chestnut on top, a blue-grey face and a zebra-stripe patch on their sides. They have long blood-red bills used for probing for insects.
Last on
Water rail (Rallus aquaticus)
Webpage image courtesy of RSPB (rspb-images.com).