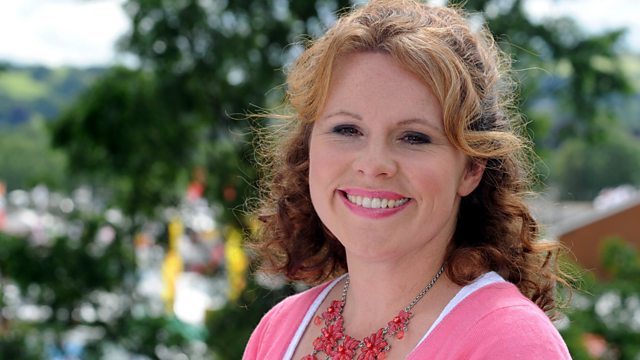 01/12/2013
The rural news magazine for those who live and work in the Welsh countryside, presented by Rachael Garside.
Last on
Fly-tippers Beware, Veal and Community Farmers
Tracking cases of fly-tipping using GPS technology -  A first in Wales, the aim of the scheme from
Fly-Tippling Wales
is to identify trends and key hot-spots,  help to improve overall intelligence sharing across local authorities and cut down on the number of incidences. 
Over the border to England....to a mart in Chelsford where they're trialling a new initiative intended to give cattle buyers more information about Bovine TB to reduce the risks of spreading the disease through animal movements.
Livestock producers from across the country gather in Builth Wells this week for the 24th Royal Welsh Winter Fair that opens on Monday and it's the first for the Chief Executive Steve Hughson so we ask him what we can look forward to.
Historically, the image of veal has been that of inhumane and cruel conditions for the duration of the calves' life but at Marcross Farm in the Vale of Glamorgan brother and sister Hopkin and Louise Evans are hoping to dispel that image. They're developing a new product line from their traditional dairy farm - sustainably farmed Rose Veal.
And the idea is simple - a small patch of land to grow vegetables and feed local people, but there needs to be more Government support for Community Agriculture Schemes - that's according to a new network that gets it's official launch across the UK this week - linking farmers and consumers. Rachael Garside visits a Community Supported Agriculture Scheme at Bancffosfelen in Carmarthenshire in action to see how it works.