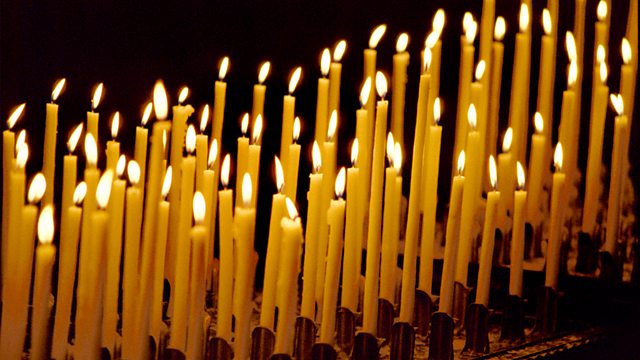 07/12/2013
A spiritual comment, prayer and tribute to Nelson Mandela with Lord Harries of Pentregarth.
Last on
Lord Harries of Pentregarth
It was 10th May 1994 in an underground room in the South African Embassy in London. A group of us who had been involved in the struggle against Apartheid had been invited to celebrate the inauguration of Nelson Mandela as President and watch the ceremony on a large TV screen.  I am not a man given to tears but as Nelson Mandela made the oath and took up office, I, like others, could not keep back my tears of sheer joy.
What a man! What courage, what dignity, what wisdom. Where did it all come from? It came in part from his religious faith. In prison he used to receive Holy Communion from the Methodist chaplain. But it came also from his African heritage. From his autobiography it is clear that some of his qualities, especially his dignity, belonged to his tribal and family background.
As we mourn his loss, I thank God that at such a crucial time South Africa knew such a man. A hero for all who oppose racism, an inspiration to those who work for reconciliation after conflict and an elder statesman for people of every country. Shakespeare wrote
He was a man, take him for all in all
I shall not look upon his like again.
But we do need to look upon his like again. The world desperately   needs such men and women -able to stand firm year after year against  injustice and willing at the same time to work for the overcoming of past hurts with calm and wisdom.
We bless your Holy Name O God for Nelson Mandela, raise up, we pray, women and men in our time able to follow his good example.