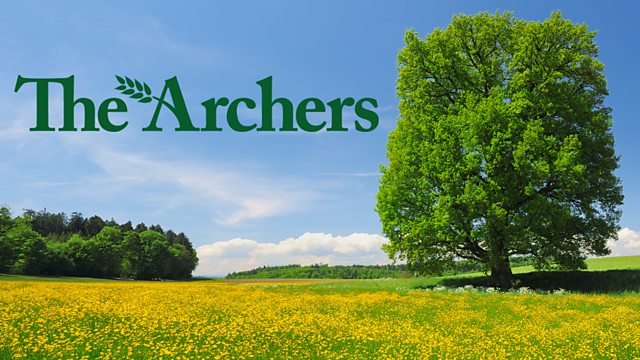 06/12/2013
Rob and Kirsty turn up for the panto rehearsal. Kirsty tenses when she realises they're doing the proposal scene. Lynda's disappointed at their lack of feeling and suggests Rob takes himself back to the time he proposed to Jess. Kirsty can't bear to listen to him talk about when there wasn't anyone else in the world for him.
Kirsty confronts Rob about his behaviour. He insists he never promised Helen anything, and she knew the situation. Kirsty feels like walking off stage but won't do it to Lynda - out of loyalty. Rob decides to leave the show instead, and tells Lynda he's dropping out. She's aghast, and doesn't know who she'll find to replace him.
Kirsty phones Tom and begs him to step in. Tom hopes she's joking but realises she's not. He gives in, and agrees to take on the lead role.
Shula's had a text from Dan. He's coming home on Sunday.
Alistair notices all the paracetamol has gone from the medicine cabinet and Shula realises Darrell has also gone. Shula's really worried and they go off to look for him. They find Darrell outside the house he used to share with Elona and the girls. He's taken the paracetamol and drunk a bottle of brandy. The paramedics arrive and start treating him.
Mortified Shula feels totally responsible. If Darrell dies, it's going to be her fault.
Last on
Credits
| Role | Contributor |
| --- | --- |
| Jill Archer | Patricia Greene |
| Alistair Lloyd | Michael Lumsden |
| Shula Hebden Lloyd | Judy Bennett |
| Daniel Hebden Lloyd | Will Howard |
| Ruth Archer | Felicity Finch |
| Helen Archer | Louiza Patikas |
| Tom Archer | Tom Graham |
| Kathy Perks | Hedli Niklaus |
| Jamie Perks | Dan Ciotkowski |
| Joe Grundy | Edward Kelsey |
| Eddie Grundy | Trevor Harrison |
| Clarrie Grundy | Heather Bell |
| William Grundy | Philip Molloy |
| Nic Grundy | Becky Wright |
| Edward Grundy | Barry Farrimond |
| Neil Carter | Brian Hewlett |
| Oliver Sterling | Michael Cochrane |
| Caroline Sterling | Sara Coward |
| Lynda Snell | Carole Boyd |
| Kirsty Miller | Annabelle Dowler |
| Jim Lloyd | John Rowe |
| Darrell Makepeace | Dan Hagley |
| Rob Titchener | Timothy Watson |
| Jess Titchener | Rina Mahoney |
| Rosa Makepeace | Anna Piper |
| Writer | Caroline Harrington |
| Director | Peter Wild |
| Producer | Julie Beckett |
| Editor | Julie Beckett |