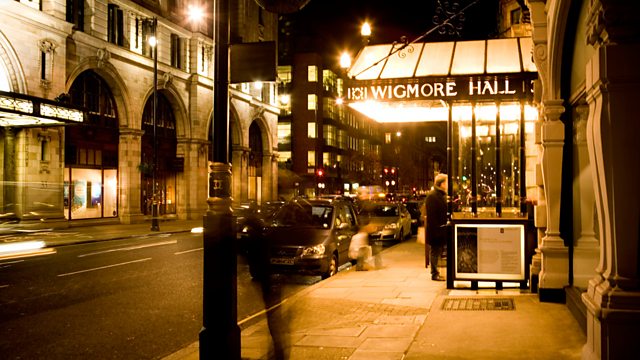 Mark Padmore, James Baillieu, Heath Quartet - Tippett
Live from the Wigmore Hall
Presented by Martin Handley
Tenor Mark Padmore, pianist James Baillieu and the Heath Quartet play Tippett.
Tippett:
String Quartet No. 1
The Heart's Assurance
8.00: Interval
8.20
Boyhood's End
String Quartet No. 3
A visionary artist who probed deep into the human psyche, Michael Tippett sought to unite apparently conflicting styles and celebrate the vast energy of cultural diversity in his music.
This is the opening concert in the Wigmore Hall's Tippett Series marking the fifteenth anniversary of the composer's death with a retrospective survey of works central to his creative development. It opens with the Beethoven-inspired first string quartet and explores the cantata Boyhood's End, first performed at Morley College in 1943 by Peter Pears and Benjamin Britten.
Last on