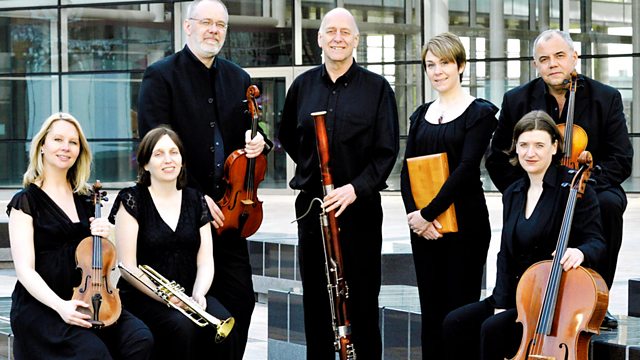 For the first time ever, Afternoon on 3 has a live concert every day of the week - one by each of the five BBC Orchestras, playing at their respective homes in Cardiff, Salford, London and Glasgow. An American thread runs throughout the week, as part of Afternoon on 3's celebration of American music this autumn.
Today the BBC Philharmonic and their Chief Conductor Juanjo Mena take the stage live at their home in MediaCity, Salford, for a favourite overture by Bernstein, a favourite concertante piece by Rachmaninov and a favourite symphony by Mendelssohn.
Following the live concert, Katie Derham presents the BBC Scottish Symphony Orchestra and BBC National Orchestra of Wales in recent concerts at both ends of the UK - in Ayr and Truro. Richard Watkins is the soloist with the BBC SSO in Richard Strauss's First Horn Concerto, and he'll be playing Strauss's Second Horn Concerto with the BBC SSO in their live concert from Glasgow on Thursday.
LIVE from MediaCity, Salford
Presented by Stuart Flinders
Bernstein: Overture to Candide
Rachmaninov: Rhapsody on a Theme of Paganini
2.30pm
Mendelssohn: Symphony No 3 in A minor, Op. 56 (Scottish)
Noriko Ogawa (piano),
BBC Philharmonic,
Juanjo Mena (conductor).
3.15pm
Weber: Overture to Der Freischutz
Strauss: Horn Concerto No 1 in E flat major, Op. 11
Richard Watkins (horn),
BBC Scottish Symphony Orchestra,
Andrew Grams (conductor).
3.45pm
Elgar: Variations on an original theme ('Enigma')
BBC National Orchestra of Wales,
Martyn Brabbins (conductor).
Last on