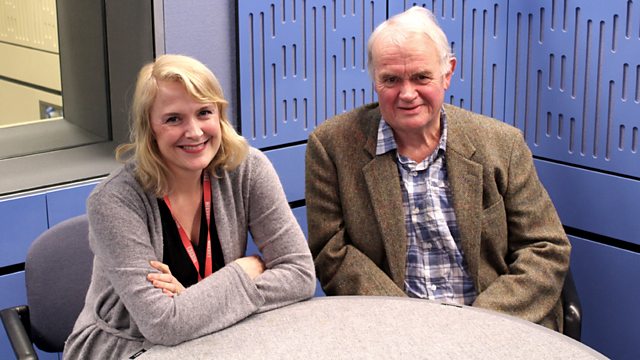 Monday - Sarah Walker with Howard Brenton
Sarah Walker with her guest, the playwright and screenwriter Howard Brenton.
9am
A selection of music, including the Essential CD of the Week: Glinka - Overtures and Dances featuring the USSR Symphony Orchestra, conducted by Evgeny Svetlanov, and at 9.30am, our daily brainteaser: Who's Dancing?
10am
Artist of the Week: Maria Joao Pires
10.30am
This week, Sarah's guest is the award-winning playwright and screenwriter Howard Brenton. Known for his state-of-the-nation political comedies and satires, his plays have included #aiww: The Arrest of Ai Weiwei, The Churchill Play, Weapons of Happiness, Anne Boleyn, 55 Days (a fictional meeting between Cromwell and Charles I) and, with David Hare, Pravda and Brassneck. He has written a number of screenplays, including episodes for the BBC TV series, Spooks, and has produced translations of plays by Goethe, Brecht and Georg Büchner.
11am
Essential Choice: Maria Callas.
In celebration of the 90th anniversary of the birth of Maria Callas, Sarah Walker presents classic recordings from her spectacular operatic career.
Last on
Today's Brainteaser Answer
Who's Dancing? Mephistopheles
The music played:
Liszt
Mephisto Waltz No. 1
Berlin Philharmonic Orchestra
Herbert von Karajan (conductor)
DG  415 967-2