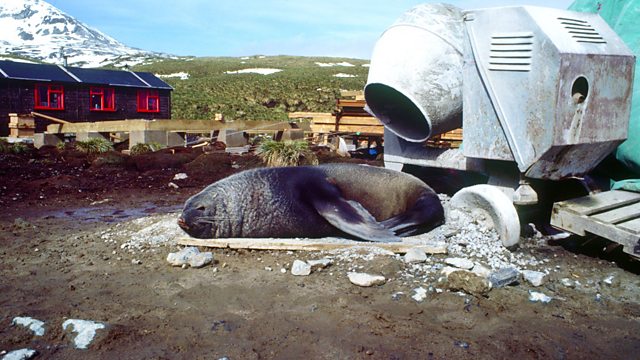 Ocean Pollutants
Listen in pop-out player
Sea lions in California are developing cancer and the most likely cause is pollution in the ocean. As world population grows and demands on agriculture increase, can we control the amount of damaging chemicals entering rivers and then being taken into the sea? Many of these agricultural and industrial chemicals are long lasting and highly toxic and, although officially banned, substances like DDT and PCBs are still in use in some areas. As pressure grows to control diseases in order to feed a growing world, solutions have to be found to stop these harmful chemicals damaging wildlife. Monty Don explores the problems of keeping our coastal waters free of toxins. Can we grow food and control disease while still protecting wildlife?
Last on
Dr Crispin Halsall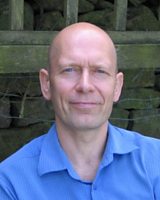 Crispin Halsall is a Reader in Environmental Organic Chemistry at Lancaster University. His research investigates the occurrence and fate of chemical contaminants in the environment including substances such as pesticides, pharmaceuticals, industrial chemicals and by-products. He is particularly interested in the long-range environmental transport of chemicals and how they behave in cold environments like the Arctic. His recent research has focused on the effects of climate change and a warmer Arctic on chemical pathways and the role of snow and ice in accumulating these substances. Subsequent release during periods of melt is a key route for delivering persistent chemicals to the base of marine and  freshwater foodwebs.
Crispin is a chartered chemist and member of the Royal Society of Chemistry and an expert scientist for the Arctic Monitoring Assessment Programme (AMAP).
Dr Ailsa Hall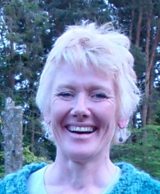 Ailsa Hall is a senior research scientist and acting director of the Sea Mammal Research Unit in St Andrews.  Ailsa's research interests broadly focus on factors affecting survival in marine mammals.  This has included studying the individual and population impacts of disease agents, pollutants and toxins.  In particular she has studied how persistent organic pollutants (such as pesticides and industrial chemicals) affect the immune and reproductive system in seals and dolphins; how viruses and bacterial infections are transmitted between marine mammals and what impact these diseases have had on various species of seal, whale and dolphin and how disturbance and stress can also affect these diseases. 
However, it's not always easy to find out if these factors are adversely affecting an animal if you don't know very much about the physiology and ecology of that species.  So some of her research has also focussed on how marine mammals are adapted to their unique marine existence and how this has shaped their life history strategies.
Professor Susan Jobling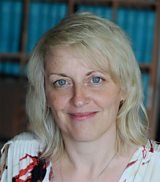 Professor Susan Jobling is Head of the Institute for the Environment at Brunel University, a research institute specializing in chemical hazards and their effects on health and wildlife.  Susan is interested in how chemicals in our environments affect the health of wildlife and humans as exposure to these is a part of our everyday lives, particularly in urban environments where 80% of UK citizens live and work.

Susan's work has led to the publication of many papers on the fate, behaviour, pharmacokinetics and endocrine effects of endocrine disrupting chemicals such as nonylphenols and phthalate plasticizers; chemicals that interfere with hormonal systems. She was recently editor of the 2012 WHO UNEP State of the Science report on endocrine disrupting chemicals and of the European Environment Agency's report on the same topic. Susan has been frequently ranked in the top 10 most highly cited scientists in Environment and Ecology and as the leading female scientist.  From a regulatory perspective, Susan's work and that of the Institute she leads has been influential in the development of widespread controls on some chemicals, as their use has been banned in some countries.  In 2011, the Institutes work in translating environmental research into policy won them a prestigious Queens Anniversary Trust award which Susan collected from Buckingham palace. 

Learn about habitats with The Open University