Free download
Insight, analysis and expert debate as key policy makers are challenged on the latest news stories.
Today's running order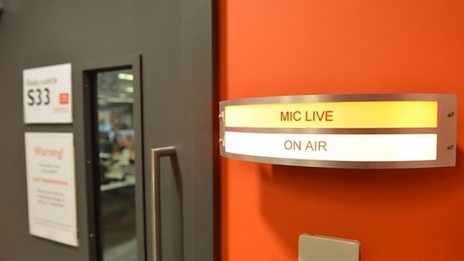 With Justin Webb and Sarah Montague.
Highlights

Listen to clips from this morning's programme below:

Today's running order

Subject to change




0615

Business news with Justin Rowlatt:

- Discussing US oil production, with Prof Jim Watson from the UK Energy Research Centre.

- Looking at parcel delivery services, with David Stubbs, a partner of Trova Consulting.

0710

RBS, NatWest and Ulster Bank customers making online and card payments were left unable to pay for purchases on Monday evening. Susan Allen, director of corporate and commercial operations at RBS, explains what happened.

0713

An OECD report, to be published on 3 December, will compare worldwide education rankings across 65 countries. Dr Tony Gardiner, a mathematician and former reader of mathematics at Birmingham University, examines.

0717

Business news with Justin Rowlatt, discussing the compensation claims being faced by British Petroleum (BP) with Jeremy Lieberman, partner at Pomerantz Grossman Hufford Dahlstrom.

0720

The Prince of Wales will unveil a memorial on 3 December to the women who were secret agents during World War II. Noreen Riols, author of The Secret Ministry of Ag and Fish, and Bernard O'Connor, writer of Churchill's Most Secret Airfield, discuss.

0732

Ian Kelly was in the Clutha bar in Glasgow on Friday 29 December, when a helicopter crashed into the building. He speaks to presenter Sarah Montague about his experience that night.

0740

The paper review.

0745

A team at the University of Pennsylvania has studied the brains of 950 young people and found a physical explanation for the first time as to why men and women tend to be better at different tasks. University of Pennsylvania neurophysiologist, Rubin Gur, speaks to presenter Justin Webb.

0747

Thought for the day, with novelist and columnist Anne Atkins.

0752

Prime Minister David Cameron has stressed that the UK is open to Chinese investment during his first visit to China since meeting the Dalai Lama. The BBC's political editor, Nick Robinson, reports; before Wenjian Fang, CEO of Bank of China (UK), and Liam Casey, founder and CEO of PCH international, discuss.

0810

Singapore enjoys a strong reputation for education, especially in mathematics; outperforming their counterparts in the developed world in the subject. The Today programme's Sima Kotecha reports.

0820

The Literary Review's annual bad sex award is set to be announced, celebrating bad descriptions of sex in literature. William Nicholson who has been shortlisted for the award, and Rowan Pelling, the former editor of the erotic review, discuss the award.

0832

The BBC's Moscow correspondent Steve Rosenberg reports from the Ukraine, where demonstrators are upset at the failure of the President to commit his nation to a European course.

0840

Business news with Justin Rowlatt, discussing the announcement of Betfair's half-year figures with the company's CEO, Breon Corcoran.

0843

Edward Stourton talks to the art critic Brian Sewell about his memoir, Sleeping with Dogs - a peripheral autobiography, which follows his life via the numerous rescue dogs he has loved and lost.

0849

A new book examines the position of Africans in Tudor society, which is more positive than you may have thought. Onyeka, author of 'Blackamoores: Africans in Tudor England, their presence, status and origins', explains.
See more live updates