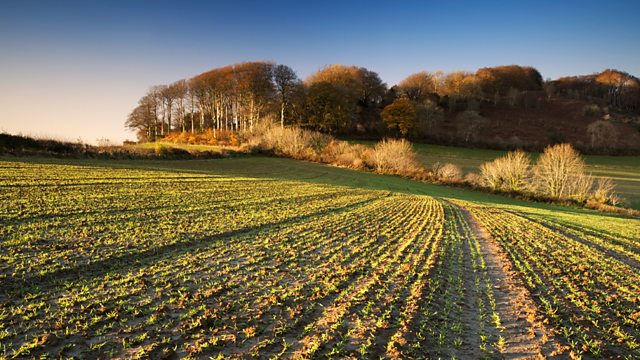 02/12/2013
Sybil Ruscoe travels to South Dakota in the United States and meets a young ranching couple who lost a third of their cattle in the October blizzard 'Storm Atlas'. Monty and Bobbi-Jo Williams rent 12,000 acres around Rapid City and live on the farm with their 22-month-old daughter Pacey. When the two-day storm eventually passed, Monty trekked through the snowdrifts to find his ranch strewn with nearly 200 dead cattle. He was forced to bury the bodies out in the wilderness but amidst the devastation, there was one miracle. Sybil meets the calf that survived 17 days buried under the snow.
Meanwhile, ranchers from neighbouring states have been pulling together and donating cattle to restock the worst hit ranches. Sybil talks to Ty Linger, the founder of Heifers for South Dakota.
And there's more of that interview with State Governor Dennis Daugaard about America's delayed Farm Bill and why the US Government is doing little to help snow-hit ranchers.
Presented by Sybil Ruscoe and produced, in South Dakota, by Anna Jones.
As this years pilot badger cull comes to an earlier than expected end, there are calls for the Government to gas badgers in an effort to control the spread of bovine TB. The method of gassing was abandoned in 1981, but Farming Today hears from a dairy farmer in Somerset who believes it's the most humane method of culling the animals. However the RSPCA hits back in the argument saying it should never be re-introduced.
Seventeen years since the BSE crisis and Singapore becomes the latest country to allow British beef imports. With a trade mission in China this week, the organisation for the English beef and sheep industry (EBEX) say they're focus now turns into breaking into the Chinese beef market.
And all this week Farming Today will look at what impact countryside sports, such as hunting, shooting and even the likes of llama trekking and quad biking have on the rural economy. With around four million people taking part in such pursuits the programme looks at what opportunities they offer farmers and rural communities.
Presented by Charlotte Smith and produced by Lucy Bickerton.
Last on