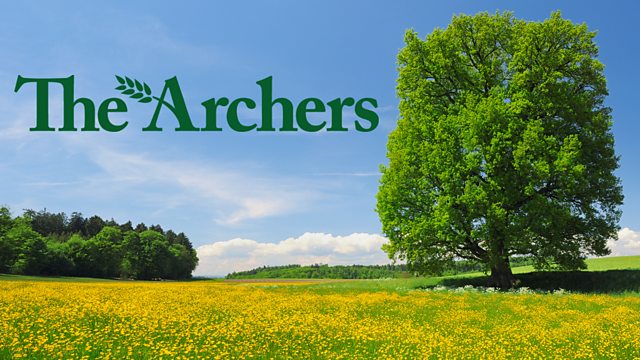 01/12/2013
Will finds George putting Baz's collar in the ground so that he won't get off his lead again. Will bites his tongue and comforts George, telling him that Baz is safe in heaven.
It's time to switch on the Christmas lights around the Green. As Kirsty tells Tom to hit the switch, she worries they've overdone it but Tom insists it's perfect. Jess finds the lights magical and wants to tell Tom and Kirsty how great their home looks.
Eddie's selling Tom some mistletoe and persuades Rob to buy some too. Kirsty's glad when they manage to get away from Rob and Jess. Rob makes her so angry. She can't let it go, not when Helen's still heartbroken over him.
Will's still in a state, convinced that Ed knew he was shooting at Baz. Clarrie insists it was an accident but Will won't hear of it. Eddie doesn't want them discussing it. Not now. He just wants Clarrie to enjoy the lights. Clarrie hopes Will is still going to help with the turkeys but he won't be there if Ed is. Clarrie tries to convince Will that Ed's sorry but it makes no difference. Will won't spend a minute in Ed's company.
Last on