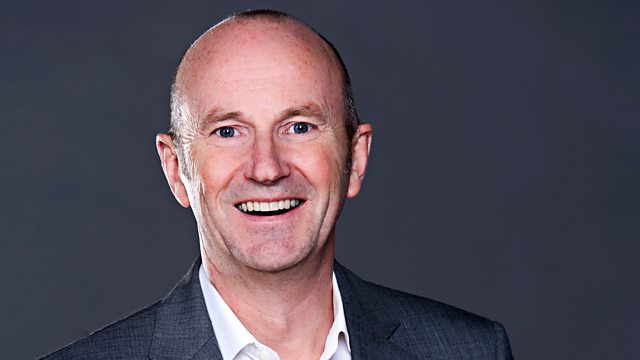 09/12/2013
It's what you're talking about before you're talking about it. Join Fred and Co as they try to make some crazy sense out of modern day Scotland.
Last on
Christmas Gifts by Karon H Grieve, Author of 'So Easy Christmas'
SCENTY SOAP BALLS
2 cups of grated soap from unscented bars (about 2 bars)
¼ cup boiling water
1 tablespoon dried herbs
5-6 drops of matching essential oil (optional)
Grate the soap using the wide holes on your kitchen grater.
Pour boiling water over the dried herbs and let them soak for 15 minutes.
Reheat the water and herb mix till bubbling and pour over the grated soap.
Mix well with an old spoon and shape into balls about the size of a golf ball.
Polish the soap balls with a few drops of essential oils on palms of your hands.
Set aside on greaseproof paper in warm place to dry out for 3-4 days.
Try these herbs; chamomile for delicate skin
Sage for oily skin
Rosemary as an astringent
Peppermint for refreshing
Thyme as antiseptic
Lavender for antiseptic and beautiful smell
JAVA JIVE LIQUEUR
900ml water
350g sugar
4 ½ tablespoons instant coffee
900ml vodka
2 vanilla pods
Mix water sugar and coffee in pot and bring to high simmer but do not boil. Just want to see tiny bubbles popping on surface. Cover and simmer 1 hour
Cool completely and add vodka stirring well.
Pour into sterilised bottle and pop in vanilla pods.
Leave 2 weeks then take out pods.
LEMONCELLO
3 lemons
500ml vodka
100g sugar
Scrub lemons well and pat dry to remove preservative wax. Peel off the rind avoiding bitter white pith.
Mix lemon peel juice and vodka in large jar with 1 litre water.
Mix the sugar with 125ml water in a small pan bring to boil to dissolve sugar, allow to cool slightly and then add to the vodka jar.
Cover and set aside for 24 hours in a cool place.
Strain through muslin/cheesecloth or kitchen paper and pour into sterilised bottle.
FESTIVE RAGGY WREATH
Mini wreath made with wire, tissue and scraps of fabric to hang on tree, doorknob or drawer pull.
10" piece of garden wire or from florists
1 sheet tissue paper or kitchen roll
20 10 x 2cm strips of scrap fabric.
Make a loop with wire and bend over ends to form a closed ring.
Press the tissue against ring and tie fabric scraps at 4 points to hold paper in place.
Fill with remaining scraps and have all knots (single knots) facing forwards.
Trim ends
Add hanger and drops of essential oil to fragrance
FESTIVE SIMMER
star anise
Cinnamon sticks
Dried orange peel
Dried apple peel
Cloves
Allspice berries
Dried rosemary
Dried bay leaves
Put all ingredients in a jar and add a lid.
Label saying use 2 tablespoons in a pan with about 500ml water leave uncovered and bring to boil, reduce to simmer and leave bubbling away to make the house smell fabulously festive and fragrant.
CHOCOLATE BARK
100g white chocolate
100g black chocolate
100g milk chocolate
Small packets of dried fruits
Nuts
Glace cherries
Mini marshmallows
Melt the chocolate in separate bowls either in microwave or in glass bowl over bubbling water.
Pour chocolate on to lined baking try
While chocolate soft chop nuts and fruit and scatter over, add mini marshmallows for kids
Leave somewhere cool to set, not fridge as chocolate will go cloudy
Break into shards and pack in cellophane bags to give.
SAVOURY OLIVES
1 small tin green olives
1 small tin black olives
1 sprig rosemary
1 small dried red chilli pepper or ½ teaspoon dried chilli flakes
6 black peppercorns
2 cloves garlic peeled
Olive oil to fill jar
Drain the olives from their brine and rinse. Pat dry.
Pack olives into a wide mouthed sterilised jar
Add the chilli, peppercorns and rosemary and the garlic cloves
Pour over enough olive oil to fill the jar covering everything.
Pop on a lid. Keep in fridge, use after 24 hours. Will keep for 2 weeks.
Christmas Gifts by Karon H Grieve, Author of 'A Wee Taste Of Scotland', 'Simply Scottish Cakes & Bakes', 'So Easy Herbal' & 'So Easy Christmas'