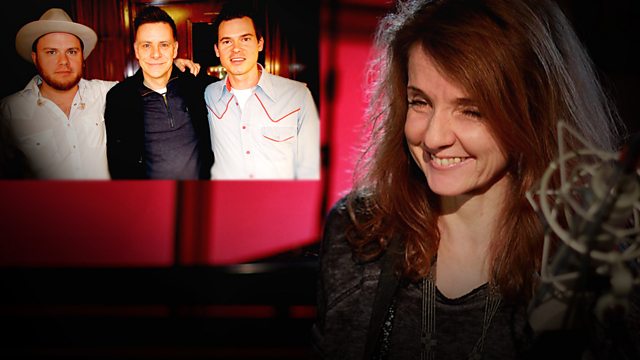 Old Crow Medicine Show and Patty Griffin
Nashville based string band, Old Crow Medicine Show, celebrate their 15th anniversary together. They share their stories of Americana and country music with Ricky Ross.
Patty Griffin has won awards for her solo albums and worked with Robert Plant, Emmylou Harris, Gillian Welch, Mavis Staples and Buddy Miller. Tonight you can hear her perform songs from her new album American Kid, in session, featuring Robert Plant on backing vocals. Patty talks to Ricky about her twenty year career and the personal stories behind her latest record. Featuring new and classic Americana and alt. country music.
Last on