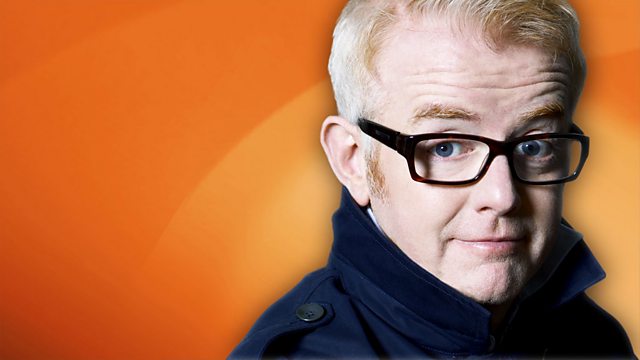 Baps v Rolls
The nation's baker's battle between Baps Vs. Rolls, and furniture maker Chris Thorpe helps us conclude the Cupboards Vs. Cabinets debate....
Little Louie Brown from Ceres in Scotland tells us about making mince pies for the very first time...
We see what's vanished into thin air with your top tenuous links to famous lost property...
The 1st of our 12 days of Christmas gets going with Alan Partridge in a Pear Tree...
And, Radio 2's Sunday Hour presenter Diane Louise Jordan brings a rock 'n' roll theme to Pause For Thought.
Last on
Pause for Thought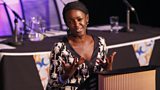 From Diane Louise Jordan Presenter of The Sunday Hour:
A 19th century evangelist once asked: why does the devil have all the best tunes?
And this question certainly seems to have plagued rockers like Jerry Lee Lewis, Elvis, and the most flamboyant of them all, Little Richard who celebrates his 81st birthday today...
Like many other musical greats, this piano-pounding showman, with his trademark searing vocals comes from a family of preachers, and crafted his talent by singing and playing in church.
But perhaps to the chagrin of that God fearing congregation by the mid 1950s Little Richard was pumping out a string of classic hits that firmly established his rock 'n roll credentials...
Yet, as his success soared so did his doubts about playing what he calls the 'devil's music.' So in 1957 LR abruptly and publicly quit rock'n roll, instead committing himself to the church, recording and playing only gospel. 
In 1964 he returned to rock, and since then his conflicting heart means he's had a history of swinging from rock to religion and back again.
But does it have to be that way?   We give music different labels – Christian, r &b, blues, rap, pop - and perhaps there's good and bad in all. 
In the bible there's a line that says: Sing to The Lord a new song! Which to me implies that God welcomes all styles of music - that He encourages our creativity. So maybe the issue isn't music, but what motivates our hearts.
On my programme The Sunday Hour, which features sacred music, I deliberately play a range of styles every Sunday morning, from old school reggae to traditional hymns, choral, soft rock, and at the moment - because it's advent - carols!
So happy birthday Little Richard and why not like me, take comfort from the wise words of Pops Staples of the Staple Singers who used to say: There ain't no such thing as the devil's music - ALL music is God's music. And I'd go along with that.