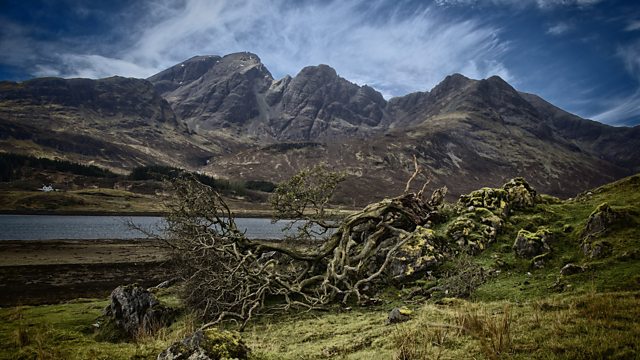 30/11/2013
Mark Stephen discovers a long-lost relation while probing the mysteries of the tee names used in north-east Scotland.
Poultry farmers face a big fall in income as the price they're paid for chicken drops. Will the industry survive in Scotland?
As the consultation over Scotland's national tree draws to a close, Helen Needham assesses the chances of the wych elm.
Sampling Ayrshire new coastal path - with the Rotarians who created it - on a wild and blustery day.
Loch Lomond National Park unveils privately-run visitor facilities at Loch Lubnaig. Is this type of partnership with business the future of the park?
Children spend about 2,000 hours in the playground during their school years. Mark hears how playtime can be transformed into a truly rewarding outdoor experience.
Plus, breaking the tree hug record.
And campfire songs with Scotland's only Scout group for the disabled.
Last on