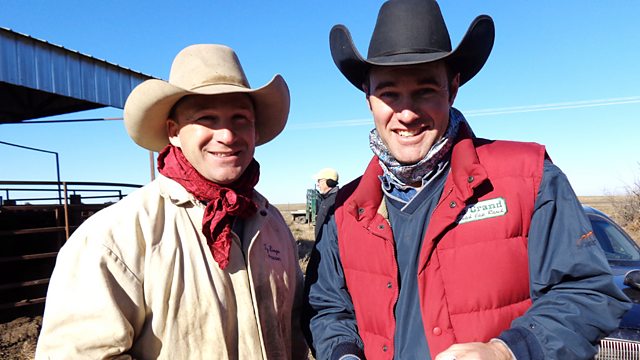 Farming Today This Week
Sybil Ruscoe travels to South Dakota in the United States and meets a young ranching couple who lost a third of their cattle in the October blizzard 'Storm Atlas'. Monty and Bobbi-Jo Williams rent 12,000 acres around Rapid City and live on the farm with their 22-month-old daughter Pacey. When the two-day storm eventually passed, Monty trekked through the snowdrifts to find his ranch strewn with nearly 200 dead cattle. He was forced to bury the bodies out in the wilderness but amidst the devastation, there was one miracle. Sybil meets the calf that survived 17 days buried under the snow.
Meanwhile, ranchers from neighbouring states have been pulling together and donating cattle to restock the worst hit ranches. Sybil talks to Ty Linger, the founder of Heifers for South Dakota.
And there's more of that interview with State Governor Dennis Daugaard about America's delayed Farm Bill and why the US Government is doing little to help snow-hit ranchers.
Presented by Sybil Ruscoe and produced, in South Dakota, by Anna Jones.
Last on