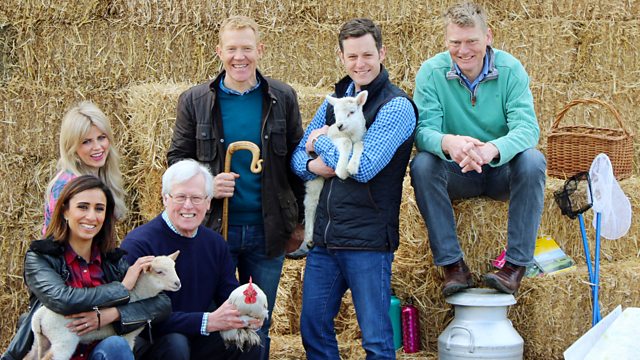 Suffolk
The team are in the coastal county of Suffolk. Julia Bradbury celebrates the centenary of the birth of one of our greatest composers, Benjamin Britten. He was inspired by many aspects of the Suffolk countryside, so Julia spends some time looking at one of his less well known operas, Curlew River.
Matt Baker is with some of the county's best loved but rarest farm animals, the magnificent Suffolk Punch heavy horse. Ellie Harrison is also in Suffolk, meeting some alpacas on a farm where they are ultrasounding the pregnant mothers to be. Julia Bradbury is also looking for wildlife in an unlikely place, Sizewell B Nuclear Power Station.
Tom Heap is in Scotland, finding out why hill farmers think they are going to get a raw deal in the future. Then he heads to Wales, where upland farmers are challenging the controversial view that they should no longer receive subsidies.
Adam Henson is away from his Cotswold farm this week and is in Wales, where a young woman has won a competition to run a sheep farm in Snowdonia for a year - as Adam arrives, she is just taking in her first load of ewes.
Last on
Benjamin Britten
On the 22nd November this year, thousands of musical performances will take place around the world in remembrance of just one British musical great, Benjamin Britten. The composer was born in the county of Suffolk 100 years ago and to mark the occasion Julia Bradbury explores Britten's treasured town of Aldeburgh. She also hears personal memories from one of his close friends, Steuart Bedford, and discovers what inspired him to compose the opera Curlew River, which he dedicated eight years of his life to completing.
IMAGE:  The Britten Memorial on Aldeburgh Beach
Find out more about Britten's centenary
Suffolk Punch horses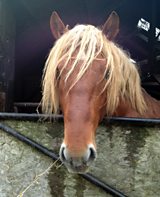 There is one breed of animal that couldn't be more evocative of the county from which it takes its name, the Suffolk Punch. This thoroughbred is designed for strength, not speed, and makes light work of the county's rich yet heavy clay soil. Matt Baker meets Roger Clarke who still uses them to plough his fields. For many decades these horses worked the land in Suffolk until the introduction of tractors saw their numbers plummet to near extinction. They are still significantly rarer than the giant panda. But, as Matt finds out, hope is not lost for the Suffolk Punch because of new ideas and an interested new generation. 
Find out more about the Suffolk Punch
A winning young farmer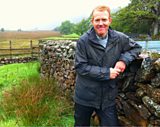 For many people it is just a dream to run a beautiful farm set in some of the UK's most stunning landscapes. This week Adam Henson meets a young woman for whom that dream has come true. Twenty-three year old Caryl Hughes won a National Trust scholarship to manage a traditional Welsh hill farm nestled in the heart of Snowdonia. Adam goes to find out how she is getting on but, before he travels to Wales, he has some of his own sheep to sort out and send to market.
Nuclear next to nature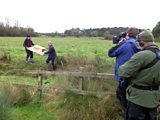 Julia is on the easterly edge of the UK, where the soft sandy soils are constantly re-moulded or eroded by the turbulent North Sea. At this junction sits the internationally important wildlife reserve RSPB Minsmere, whose unique wetland habitat was unintentionally created during World War One when the area was flooded as a war defence. Julia then travels a few hundred metres down the beach where she comes face to face with nuclear power station Sizewell B. The land surrounding the estate is being carefully managed and they've just won a biodiversity award for their work. Julia ventures inside the power station to meet a young chemist Rochelle Grimmer. Rochelle tests a sample from the 5 million tonnes of water taken, and returned, to the sea each day to demonstrate the minimal impact on the environment.
Scottish hill farmers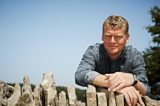 Hill farming has always been one of the toughest forms of agriculture, but farmers in Scotland say that it is about to get a lot tougher. Most rely heavily on EU subsidies to make a profit out of their business. But this year a brand new deal was negotiated in Europe which will see changes to the amount that farmers get for producing food and looking after the land. In Scotland this will, once again, mean lower payments per hectare than for the other British nations – and that could have a huge impact on Scottish farmers, especially in the uplands. Tom Heap investigates whether they are getting a raw deal.
Alpaca farming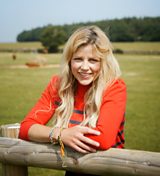 Several years ago Paul and Jude Rylott took the trip of a lifetime to Peru to experience the exotic landscape and culture. However, they came back home to Suffolk with more than memories - they had discovered a shared love for alpacas! A few years later and they now have a herd of 120 thriving in the Suffolk countryside. Ellie Harrison helps Paul and Jude check the females for pregnancy, which is done using a hand-held ultrasound scanner – and a rather unusual spit test! Ellie also grades the fleeces, with the best jetting off to a fashion house in Milan. 
Credits
| Role | Contributor |
| --- | --- |
| Presenter | Julia Bradbury |
| Presenter | Matt Baker |
| Presenter | Ellie Harrison |
| Presenter | Tom Heap |
| Presenter | Adam Henson |
| Series Producer | Teresa Bogan |