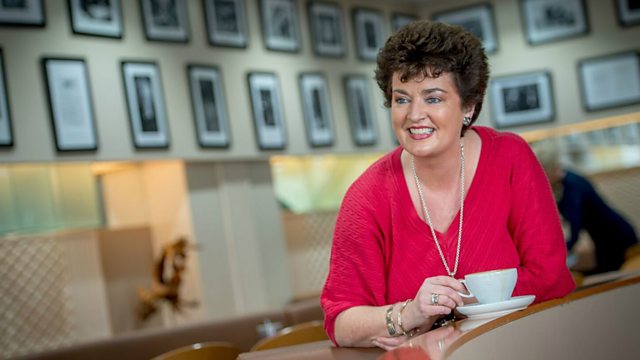 30/11/2013
Anne Marie McAleese with the people, places and stories that make Northern Ireland unique.
Last on
Hidden Treasure in County Down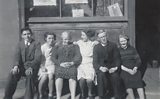 It's not gold, jewels or diamonds, instead a boxful of priceless black and white photographs that have turned up in a Bangor roof space. The photographs were given to a Fermanagh man whose family are pictured in the 70 plus collection. The recipient, Joe Mahon of Irvinestown, will us about the photographs that were taken at the family run hotel. He'll be joined by Hackey Little who used to work on Mahon's farm growing up. <?xml:namespace prefix = o ns = "urn:schemas-microsoft-com:office:office" />
The Moon and Strabane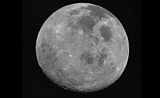 When you look up at the moon and focus your eyes on its glowing white surface, think of a Strabane woman, because there lays a crater named after a local lady. Annie Maunder was a 19th century astronomer who was recently named in a book as one of Ireland's most important scientists. The author of the book, Dublin man Sean Duke, will tell how she went from an inspired stargazing youngster to a pioneering astronomer.
The Arrow Racing Skiff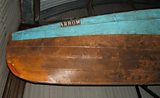 150 years ago regattas were held at Dunseverick, Ballycastle, Portrush and Coleraine, and one of the most successful boats was The Arrow. It was a skiff owned by the McLarnon family and following a great racing legacy the boat ended up as a roof for a fisherman's hut at Portmoon. The Arrow was then rebuilt and is now on display at the National Trust Offices at the Giants Causeway where Ronan Lundy met James Heaney and his grandson Sean.
Articlave Christmas Tree Festival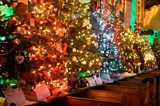 It's nearly that time of year again, the baubles, tinsel and fairy lights will take pride of place on the Christmas tree. This weekend In Articlave near Mussenden and Castlerock, the local parish welcomes the Christmas tree festival. Alison McCaughan will tell us about the festival and the meaning of these famous trees. The festival is on from 10am – 10pm on Saturday and Sunday from 2pm – 6pm.
Incredible Edible Cloughmills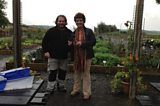 We'll swing by the village of Cloughmills, where 4 years ago, they came up with a great notion called Incredible Edible Cloughmills. The idea is all to do with food, gardening and getting people involved in the local community. Patrick Frew is Chairperson of the Cloughmills Community Action team and he'll talk to us about the successful project.
Fairies in the Mournes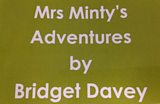 All mothers and grandmothers have a unique ability to create fictional stories and characters that fascinate the little ones, especially before bed time. Bernard Davey's mother had this special knack too, and she came up with fairy stories inspired by the magical setting of the Mournes. Her stories, Mrs Mintys Adventures and Willy Bahn and the Pink Caravan, are now in a book that has been published by her son. Bernard is a former BBC weather man and he'll join us in the studio with his new book.
High Cross in Downpatrick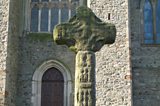 Over the next few months Your Place and Mine will be following an ambitious project happening in the ancient town of Downpatrick. An 1100 year old High Cross is being dismantled and rebuilt, having stood the test of time it's now in need of repair. We'll join Mike King, the curator of the Down County Museum, who'll be on site with some young budding archaeologists. In the coming weeks these young people will open a time capsule that was left under the cross in 1897.