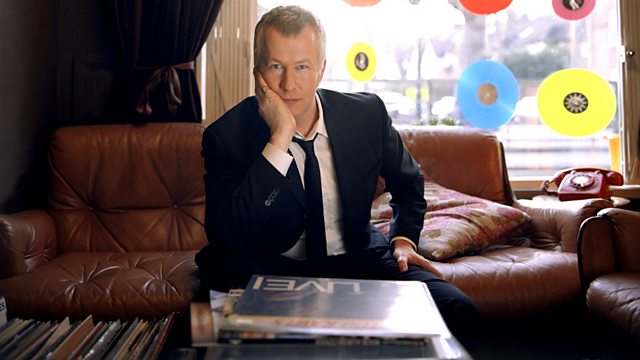 Richard Thompson (A-Side)
John Wilson continues with the second series of Mastertapes, in which he talks to leading performers and songwriters about the album that made them or changed them. Recorded in front of a live audience at the BBC's iconic Maida Vale Studios. Each edition includes two episodes, with John initially quizzing the artist about the album in question, and then, in the B-side, the audience puts the questions. Both editions feature exclusive live performances.
Programme 3, A-side. "Rumor And Sigh" - Richard Thompson
Named by Rolling Stone Magazine as one of the Top 20 Guitarists of all time, Richard looks back at the making of what is not just his most commercially successful album, but also one of the high points of his career. It was album that earned him a Grammy Nomination for the Best Alternative Music Album (he lost out R.E.M.) and it captures Thompson's obsession with romantic despair and the more miserable quirks of fate. And yet, like all good tragedy, it does not sound depressing - it is instead life affirming.
Richard has said that the albums he considered "successful" were those where his initial concept most closely matched the finished product. By this yardstick, 'Rumor And Sigh' was one of his most successful albums, containing such tracks as "1952 Vincent Black Lightning", "God Loves A Drunk" and "Why Must I Plead".
The B-side of the programme, where it's the turn of the audience to ask the questions, can be heard on Tuesday 11th June at 3.30pm
Producer: Paul Kobrak.
Last on