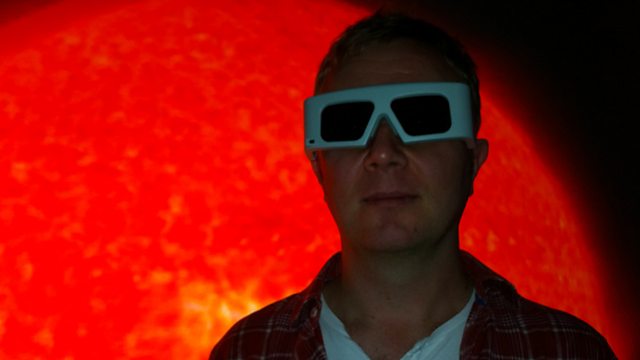 26/11/2013
A history of industrial Wales in four objects - Adam Walton visits the National Museum Wales's Collections Centre at Nantgarw and asks the curators to select their favourite items.
Last on
Objects of Industry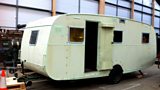 This week Adam Walton visits the National Museum Wales Collections Centre in Nantgarw to see a hand-picked selection of objects chosen by museum curators and conservators. The vast warehouse off the A470 houses many thousands of objects from the collection of the National Museum Wales that normally aren't on display. The Centre mainly features objects from industry, but also contains natural history and archaeological specimens.
Adam meets Ian Smith, the curator of  modern and contemporary industry who chooses two very different objects. One, which is currently being restored for an exhibition in 2014, is a vintage caravan, built in Cardiff in 1950 by the firm Louis Blow and Company. It's a rare intact example of a piece of Welsh craftsmanship and engineering from the very early days of independent travel tourism. His second choice is a RIB, a rigid inflatable lifeboat, which was pioneered by research in the 1960s at Atlantic College in St Donat's.
Robert Protheroe-Jones, the curator of heavy industry shows Adam the oldest steam engine in the National Museum's collection. It's a single cylinder table engine from the late 1830s and was made in the Neath Abbey Ironworks. It was a cheap, simple machine that was widely used in industry. This particular example was used in the Vale of Neath brewery to power the sawmill that cut the wood for the barrels.
Jennifer Griffiths, who is small objects conservator for the Department of Industry at the National Museum, describes her work and the "Made In Wales" project that she worked on.
We also meet Ceri Thompson, who is the curator of the coal mining collections, based at Big Pit. Ceri chooses a very small object which played a key part in mining history - a "peg and ball" naked flame lamp, used in Tonyrefail pit in the 1920s, and named after the children's toy.