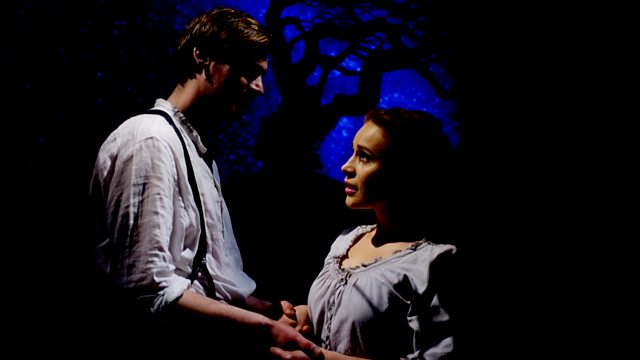 Athchuairt ar Translations
Ba é Translations an chéad dráma riamh a léirigh Compántas Amharclainne Field Day agus ba é an léiriú sin an chéad léiriú den dráma shárchlúiteach seo áit ar bith ar domhan. Anois, tríocha trí bliain i ndiaidh an léirithe sin, tá an dráma ag filleadh ar a áit dúchais mar chuid de Chathair an Chultúir 2013 i nDoire Cholmcille.
Sa chlár 'Athchuairt ar Translations', déantar cíoradh ar fhréamhacha dhráma Friel agus ar a thionchar agus leanann an clár turas an stiúrthóra Adrian Dunbar agus bhaill a fhoirne agus iad ag ullmhú don chéad oíche de shárshaothar seo na drámaíochta nua-aoisí.
Thirty-three years after its celebrated world premiere as the inaugural production of Field Day Theatre Company, Translations makes a welcome return home as part of Derry-Londonderry City of Culture 2013.
Athchuairt ar Translations traces the genesis and impact of Brian Friel's play and follows the journey of director Adrian Dunbar and his cast as they prepare for the opening night of this modern-day masterpiece.