Podcast
Insight, analysis and expert debate as key policy makers are challenged on the latest news stories.
Thursday's running order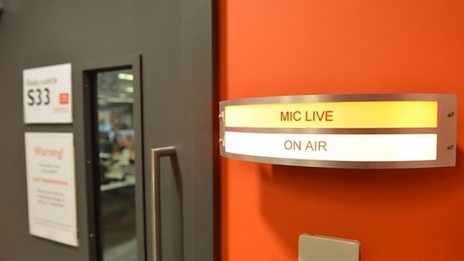 With John Humphrys and Mishal Husain.
Highlights

Listen to more clips from this morning's programme below:

Papers

Here's a round-up of this morning's newspaper headlines:




Today's running order

Subject to change




0615

Business news with Simon Jack:

- Npower is expected to confirm the loss of 1,400 UK jobs later today. John Moylan, the BBC's industry and employment correspondent, reports.

- What does Germany's new 'Grand Coalition' mean for German economic policy, and the eurozone? Lena Komileva, managing director and chief economist at G+ Economics, analyses.

- How the world of work has changed over the past 40 years, with Jamie Jenkins, a labour market analyst at the Office for National Statistics (ONS).

0710

A leading pensions provider, Legal and General, has said the Government's planned cap on management fees at 0.75% is too high. Adrian Boulding, the company's pensions strategy director, explains.

0713

Business news with Simon Jack. An industry survey has revealed recruitment difficulties in the Scottish oil and gas sector are at the highest level since 2007. Kenny Paton, oil and gas partner at Bond Dickinson, examines.

0716

The Spanish Prime Minister, Mariano Rajoy, said on November 27 that an independent Scotland would not be a member of the European Union. Prof Pedro Schwartz, from San Pablo University in Madrid, discusses.

0721

Chancellor of the Exchequer, George Osborne, has promised to cut green taxes on energy as part of his upcoming autumn statement. The BBC's environment and energy analyst, Roger Harrabin, explains what this means for the wind industry.

0732

The plain packaging of cigarettes is being reviewed by the government. Public Health Minister Jane Ellison discusses, followed by shadow health secretary, Andy Burnham.

0739

The paper review.

0742

A new play, 'Gastronauts', opened at The Royal Court Theatre last night exploring the theme of food, with the audience served a three-course meal by the actors who also perform throughout. The BBC's arts editor, Will Gompertz, finds out more alongside the The Times' restaurant critic and columnist Giles Coren.

0747

Thought for the Day, with Rev Dr Sam Wells, vicar of St Martin-in-the-Fields.

0750

There are reports that Prime Minister David Cameron plans to remove the scheme that pays for poorer people to insulate their homes, though the BBC has learned it may stay. The BBC's deputy political editor, James Landale, reports.

0810

A leading pensions provider, Legal and General, has said the government's planned cap on management fees at 0.75% is too high. Steve Webb, minister of state for pensions, joins the Today programme's John Humphrys.

0818

This week's New Statesman is dedicated to the north of England, aimed at redressing some of the stereotypes and clichés that surround it. Stuart Maconie, BBC 6Music presenter and contributor to the New Statesman, and Dr Charlotte Wildman, lecturer in modern British history at the University of Manchester, discuss.

0835

A new report, commissioned by the Home Office, says primates do not suffer any more than other test animals. Jarrod Bailey, scientific advisor to the British union for the abolition of vivisection (BUAV), and Prof John Pickard, head of the Department of Neurosurgery at Cambridge University, discuss.

0840

Business news with Simon Jack. RBS denies allegations from the Tomlinson report that it "conducted a systematic effort to profit on the back of customers when they were in financial distress". Mike Cherry, policy chairman for The Federation of Small Businesses (FSB), examines.

0844

Ryan Smith, a 16-year-old left in a coma after he was knocked off his bike, has spoken his first words since the accident four months ago. His father, Mark Smith, speaks to the Today programme's John Humphrys.

0849

The UN is warning that the Central African Republic is descending into "complete chaos". The Today programme's Mike Thomson reports, before Jose Antonio Bastos, president of Médecins Sans Frontières (MSF), joins presenter Mishal Husain.

0854

The film director Mike Leigh has expressed contempt for the way in which other directors and actors deal with rehearsals. Jane McKell, founding artistic director and performer at the AsOne Theatre Company, joins the Today programme's John Humphrys.
See more live updates