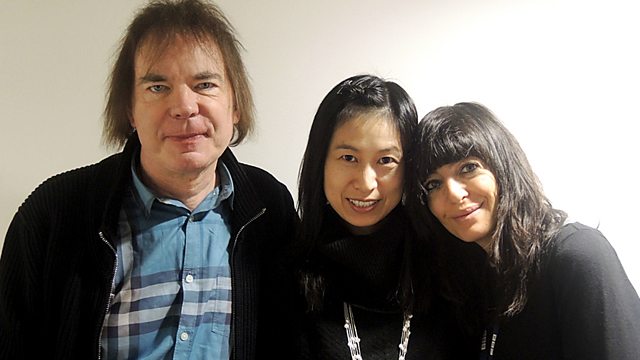 Julian and Jiaxin Lloyd Webber and Amy Tan
Julian and Jiaxin Lloyd Webber join Claudia ahead of their series of concerts A Tale of Two Cellos
Amy Tan is back with a new book and tells Claudia all about Valley Of Amazement
Plus films with Helen O'Hara, theatre with Michael Billington and our weekly arts news round up.
Last on
Julian And Jiaxin Lloyd Webber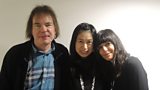 Cellists Julian and Jiaxin Lloyd Webber talk to Claudia ahead of the world premiere of The Tale Of Two Cellos tour which includes new cello duets as well as music from the great composers including Vivaldi, Bach and Rachmaninov.
The Tale Of Two Cellos tour opens at London's Cadogen Hall on 11th December and then goes on nationwide tour until April 2014.
Author Amy Tan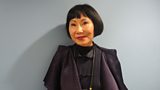 Amy Tan's latestest novel, The Valley Of Amazement is set in Shanghai in 1905...a melting pot of cultures as American influences seep into the ancient city. A young girl lives with her mother in a high class brothel – but when revolution comes, she herself is forced to become a courtesan. Like Amy's previous books, it places mother and daughter relationships at the story's heart, and examines how it feels to have your origins in both China and America.
The Valley Of Amazement by Amy Tan is out now published by Fourth Estate.
Author Susan Ee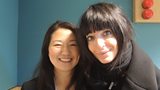 Susan Ee put her first novel Angelfall out on the internet and there began a word-of-mouth phenomenon. The story told of a world practically destroyed by angels of the apocalypse, and when they fly off with a young defenceless girl, it's down to her 17 year old sister Penryn to come to the rescue.
The sequel, World After is out now published by Hodder and Stoughton.
Film Review with Helen O Hara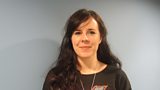 Saving Mr Banks
Director: John Lee Hancock
Cast: Emma Thompson, Tom Hanks, Colin Farrell
When Walt Disney's daughters begged him to make a movie of their favourite book, P.L. Travers' Mary Poppins, he made them a promise - one that he didn't realise would take twenty years to keep. Walt comes up against an uncompromising writer who has no intention of letting her magical nanny get mauled by the Hollywood machine.
Saving Mr Banks is rated PG and is out now.
Carrie
Director: Kimberly Peirce
Cast: Chloe Grace Moretz, Julianne Moore, Judy Greer
A reimagining of the classic horror tale about Carrie White, a shy girl outcast by her peers and sheltered by her deeply religious mother, Carrie unleashes telekinetic terror on her small town after being pushed too far at her senior prom
Carrie is in cinemas now, certificate 15
Leviathan
Director: Lucien Castaing-Taylor, Verena Paravel
Leviathan is a thrilling documentary that takes you deep inside the dangerous world of commerical fishing. Set aboard a hulking fishing vessel it it navigates the treacherous waves off the New England coast, the film captures the harsh, unforgiving world of the fisherman.
DVD/BLURAY: Man Of Steel
Director: Zach Snyder
Cast: Henry Cavill, Amy Adams, Laurence Fishburn
A young boy learns that he has extraordinary powers and is not of this Earth. As a young man, he journeys to discover where he came from and what he was sent here to do. But the hero must emerge if he is to save the world and become the symbol of hope for all mankind.
Man Of Steel is out on DVD and Bluray from Monday, certificate 12.
Theatre Review with Michael Billington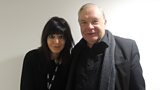 Once A Catholic
Mary O'Malley's comedy, set in a Catholic girls' school in the late '50s, was a big hit when it was first seen in London in 1977 and ran for two years in the West End. Now it's been revived in a new production by Kathy Burke.
Once A Catholic runs at the Tricycle, London until 18th January
In The Next Room
Sarah Ruhl's piece is all about attitudes to sex in New York state in the 1880s. On an upstairs level a doctor uses an electrical device to cure women of their supposed hysteria while, on the floor below, the doctor's wife suffers emotional and physical neglect.
In The Next Room runs at the St James's London until 4th January
Eat Pray Laugh
This is part of Barry Humphries's farewell tour. At 79, he still gives us generous helpings of Dame Edna, Australia's lewd cultural icon Sir Les Patterson and a sad Melbourne suburbanite, Sandy Stone.
Barry Humphries is at the Palladium until 5th January and then goes on tour around the country until March.
Mojo
This is a revival of a play by Jez Butterworth, written in 1995 and dealing with gangland wars in Soho in the 50s. It's now revived with a cast including Ben Whishaw, Daniel Mays, Rupert Grint from the Harry Potter films and Brendan Coyle from Downton Abbey.
Mojo is at the Harold Pinter Theatre, London until 25th January.
Arts Desk Round Up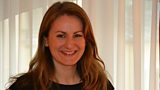 THEATRE: Once Upon a Christmas is an interactive show that takes audiences on a theatrical journey in and around the shops of Covent Garden in London. The aim is to save Christmas by getting Prince Charming and Cinderella to marry each other before the clock strikes midnight. Runs until 12 Dec. Be sure to wear flat shoes and warm clothes.
ART:The Lakeside Arts Centre in Nottingham has opened its doors to an exhibition looking at Pop Art and Brit Art with works from sixties painters such as David Hockney and Peter Blake to Young Brit Artists like Gavin Turk and Damien Hurst. Runs until 9 Feb. And the potter and writer Edmund De Wall is at the Fitzwilliam Museum in Cambridge with a range of his delicate pots. Edmund De Wall on White runs until 23 Feb.
MUSIC: The Ukulele Orchestra of Great Britain is back in the UK on the 2 Dec at the Palace Theatre in London and then Norwich, Bath and Crawley in January. Featuring covers of pop, punk and classical numbers. Violin legend Maxim Vengerov is playing at the Sheldionan Theatre in Oxford on 1 Dec.
COMEDY: South African comedian Trevor Noah is touring the UK with his one man show called The Racist. He'll be in Brighton on 3 Dec and then touring Swindon, Folkstone, Colchester, Southend and Bath until the end of the year.
MUSICAL THEATRE: Last chance to see James Brining's production of Sweeny Todd at the Royal Exchange in Manchester 1 Dec.