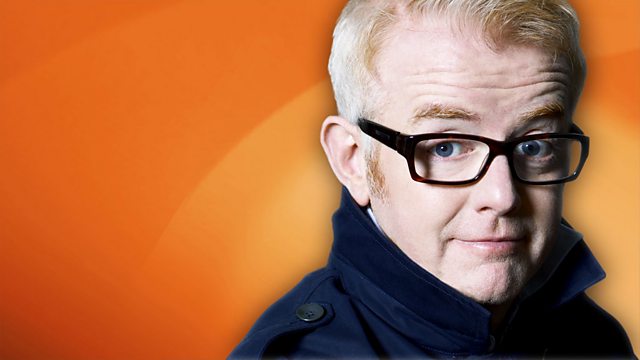 The Present Buying Smug Zone!
Chris is in a Christmas present-buying smug zone, even though it's still November.
We also get the scoop on the best way to serve jacket spuds.
Our Mystery Guest stole Arkwright's heart, and today she nabs ours! It's Lynda Baron - aka Nurse Gladys Emmanuel, from Open All Hours. Which takes us to your Top Tenuous links to TV shops!
It's a royal fanfare for 7 year old Grace, who's dressed as Tutankhamun for a day of mummification at school. And the new Chief Rabbi, Ephraim Mirvis, delivers today's Pause for Thought.
Last on
Pause for Thought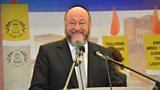 From Chief Rabbi Ephraim Mirvis, Chief Rabbi of the United Hebrew Congregations of the Commonwealth:
One of my favourite songs is 'Who Am I?' from Les Miserables.  For the ex convict Jean Valjean, it is a crucial question of personal identity.  His answer '24601' reflects the limitations that others have placed upon him.
As Chief Rabbi, like all of us, when I meet somebody for the first time my instinct is to find a personal connection. So, who am I?  I am a husband, son, brother, father and grandfather. I was born in South Africa. I have lived in Israel and Ireland and now the United Kingdom.  I am Jewish and I support Tottenham Hotspur. These multiple aspects of my identity provide a basis on which to find common ground and to begin to establish meaningful connections with others. 
Tonight, Jewish people around the world will light a candle for the first night of Chanukah. Each night we will light one more candle for a total of eight nights. Chanukah celebrates identity and belonging. We will remember how, close to 2,200 years ago, the Greek Empire sought to crush difference by forcing the Jews of ancient Israel to give up their faith and long held traditions. In a small outpost in the Holy Land, a band of Jews, led by Judah the Maccabee, wrote themselves into history by defeating the Greek armies, at least temporarily. Greater than their military defeat was what they were fighting for – the right to determine their own identity and to give their own answer to the question "Who am I?".
On Chanukah, we reflect on how we define ourselves and the value of shared identity. Whether as part of a family, a community or as a nation, we each have multiple and overlapping identities at our core. This complex tapestry is hugely significant, adding richness, and meaning to our lives.
The more identities we share, the more we have in common. At the same time, there is strength in diversity. Attempts to impose one's own identity on others is counterproductive.
If, as individuals, we can appreciate the value in those who share our identity and equally in those who don't, our combined future will be all the brighter.
So, who am I? Just like you, I'm someone who delights in what we share, and who takes great pleasure in what makes us unique. 
Happy Chanukah.
Today's Most Popular Tracks
Most added tracks from this show