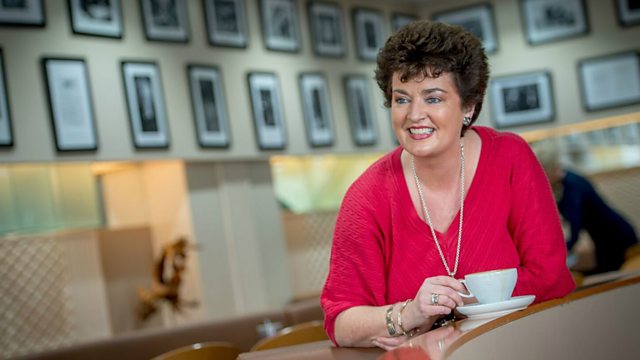 23/11/2013
Helen Mark with the people, places and stories that make Northern Ireland unique.
Last on
Brent Geese Numbers Down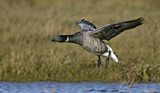 We're always keen to cover stories about birds on Your Place and Mine, but around Lough Neagh and Strangford Lough it seems numbers of brent geese and diving ducks are down. Dot Bleakley is our resident bird expert and she'll be joined by Anne Marie McDevitt from the RSPB to find out why we've fewer visitors this year.
Rare Mushroom Discovery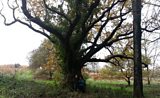 From bad news to good news with something to celebrate, and it's happening in the heart of Belvoir Forest Park on the outskirts of Belfast. A rare type of mushroom has been discovered in the forest making its first appearance in Ireland. Amazingly the mushroom is growing from the oldest oak tree in Northern Ireland. Patrick Cregg from the Woodland Trust loves to exhibit this beautiful green space and he tells Anne Marie why this unique spot is now even more important.
The Story of Newtonards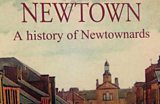 Did you know that Newtonards was once given away as a wedding present, and that the town was previously called Newtown by the Normans? These are just some of the many facts listed in a book written by local man Trevor McCavery. Newtown - a History of Newtownards was written in 1994, but a bigger and brighter updated version has been published to celebrate the town's 400th anniversary. Trevor will join us in the studio to share his fascinating knowledge of Newtonards.
CS Lewis in Castlerock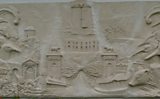 This weekend marks the 50th anniversary of the death of CS Lewis and although he is celebrated with Belfast and the Mournes, it was Castlerock that captured his heart as a child. He would stay here annually during the family seaside holiday, visiting Downhill, Portrush and Ballyclare. A statue commemorating the writer takes pride of place in Castlerock, and Stein Anderson from the local CS Lewis Society tells Deirdre Donnelly about his connection to the town.
Whitehead's Victorian Street Fair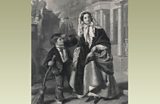 We'll also be talking about another seaside village, Whitehead in Country Antrim, where 1000's of people will descend for the annual Victorian Street Fair. Patrick Ramsey is from the community association who organise the event, and he'll be amongst the locals dressed in top hats and long tails.
Seamus Heaney Tour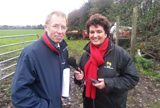 Last Saturday it was all about one man, Seamus Heaney, and on the programme we heard about the place where he lived and how it inspired his writing. We return for a tour with Eugene Kielt who takes Anne Marie to Mossbawn, just outside Magherafelt, to Heaney's childhood home.
Interesting Characters in Knockmoyle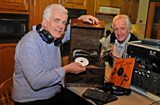 There's a small hamlet outside of Omagh full of characters, and these people have inspired a new CD, Knockmoyle – Memories of Yesteryear. The collection of songs and stories reminisces on life throughout the years and days gone by. It's been a project of enjoyment and a labour of love for Don McGurgan and Declan Forde, who've recorded the material throughout the years in people's living rooms.