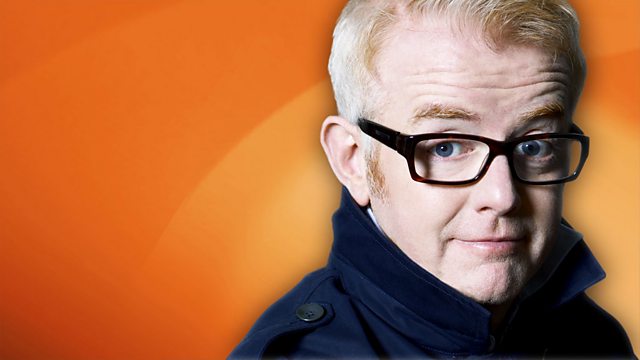 Atishoo!
On this Terrific Tuesday, Chris meditates on the method for making the perfect porridge.
We nurse the nation with some great tips on how to treat the dreaded family cold.
Our Mystery Guest, Andy Traynor, takes us to new heights with talk of scaling super-structures.
The truly talented Rebecca Gage performs Jog Along on her piano.
And Canon Ann Easter delivers today's Pause for Thought.
Last on
Pause for Thought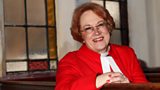 From Canon Ann Easter, Chief Executive of a Charity and Chaplain to the Queen:
It feels a bit funny to be here on a Tuesday 'cos I haven't done a Tuesday for years – my week will feel strange and I might wake up thinking tomorrow's Saturday! But it'll be all right as long as I don't put out the dustbins because, if I do that, my whole system will go to pot! Fortunately, we've only got two bins to worry about, but in Norfolk, where my sister lives, they have four different coloured bins for recycling or disposing of different things – and they're collected on different days of different weeks! It seems all so complicated!
But recycling's nothing new; it was just simpler - we used to have a pig food bucket in our east London street when I was a child where you put peelings and left over food and what I called new clothes were in fact what my cousins had outgrown my Dad mended our shoes and my Mum unpicked jumpers that were too small for us to knit them into bigger ones.
And nowadays, although we really could do with an extra room in our house for everything that's on its way to being recycled, I'm not complaining as I think it's really important; I believe that we are part of God's creation which is intimately woven together into this tapestry we call life; there's a very fine balance when every living thing depends on others and we have to look after all of it and not waste any of it if we are to have a world worth handing on to future generations. I don't believe that the Bible stories about God making the world in a week are literally true but I do very much believe that God brought this Universe into being and loves every bit of it. How can we just chuck it away?
Today's Most Popular Tracks
Most added tracks from this show