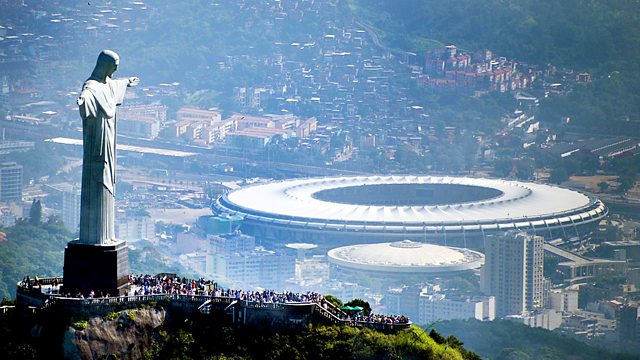 Episode 2
Victoria broadcasts live from Rocinha - Rio and Brazil's biggest favela - as new World Cup tickets go on sale for the first time since England have qualified. She asks what kind of World Cup we can expect in Brazil - and how safe fans will be?
She speaks to locals about the World Cup protests, hears from sex workers taking English classes ahead of the influx of fans, and from muggers about how they will target tourists during Brazil 2014.
And we are live at the National Memorial Arboretum to observe the two-minute silence commemorating the dead in both World Wars, and all subsequent conflicts.
Last on
Ahead of the 2014 FIFA World Cup, Victoria reports from one of Rio's largest favelas.

Victoria's editor writes about broadcasting from a favela (slum) in Rio de Janeiro.

In 2014 the FIFA World Cup will be held in Brazil. What can football fans expect?
Brazil World Cup: Rio mugger on stealing from 'gringos'
Download podcasts of the episodes here