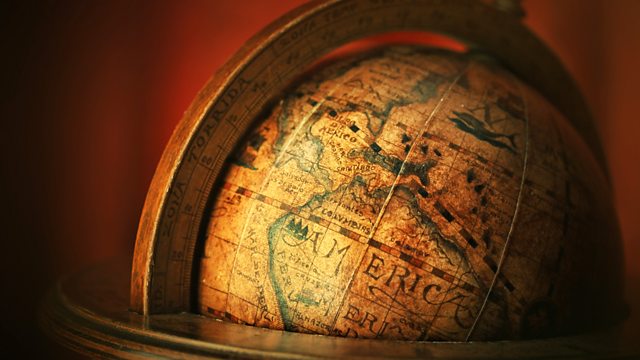 Historian Michael Scott continues his series offering a global perspective on familiar historic dates. Today it's 1914 which saw the outbreak of the First World War, making Europe the centre of a world conflict.
But European influence had spread all over the globe and, amongst many colonial ventures, Michael learns of the triumphant completion of a railway that linked the East coast of Africa with the shores of Lake Tanganyika. The railway was driven through German East Africa and soon after completion would play an important, if less than familiar, part in the conflict between the great powers.
The trains running from Dar Es Salaam to Kigoma were driven by steam, but 1914 saw the discovery and development of a massive new resource of the 20th century's fuel of choice - Oil. That was the year that serious pumping began on Venezuela's Lake Maracaibo. It wouldn't be long before the country was one of the biggest Oil producers in the world, although the local population had little to shout about in the early days.
And, far away from the bloodbath going on in the trenches of Northern France in 1914, New Yorkers witnessed the birth of a dance craze that's remembered every week in the Autumn TV schedules of today. Strictly Come Dancing judge Len Goodman gives Michael chapter and verse on the 1914 origins of the Foxtrot.
Producer: Tom Alban.
Last on